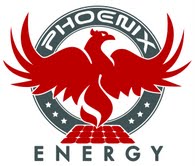 Our goal is to optimize efficiency of the whole house where all systems work together and compliment each other and this means saving money on utility bills.
San Diego, CA (PRWEB) February 17, 2012
Phoenix Energy and Construction has qualified as a Participating Contractor in Energy Upgrade California, collaboration between the California Department of Energy and Utilities throughout the state, to reduce energy use and create a more comfortable, healthy and safe environment in homes. Homeowners can achieve up to $8000 in rebates and incentives to upgrade their attic and wall insulation, home heating/cooling, windows and perform weatherization. "Our goal is to optimize efficiency of the whole house where all systems work together and complement each other and this means saving money on utility bills," says managing co-partner Clifford Wolf.
The first step in the process is to do an energy audit of the home. Phoenix Energy and Construction uses advanced technologies to obtain data that assigns values to the home's current consumption of energy and establishes the baseline to improve from. It combines building science with raw data that is measured to computer model energy saving opportunities. Once inspected and tested, a customized report is created that highlights problem areas, prioritizes improvements and itemizes their costs. Also included is an analysis of achievable reduction of the utility bills. Recommendations, which could include Solar or Solar-thermal for hot water consumption, often result in greater then 40% energy savings.
Lawrence and Vanessa Wood, Co-Founders/CEO of the Non Profit Organization Fan of the Feather, http://www.fanofthefeather.org, wanted to assess the home they had purchased to house Veteran woman transitioning from military to civilian life. They wanted to effectively make energy improvements to the home that is planned to house eight adult women and a state of the art learning center. The existing home, built around 1980, was assessed and modeled to require attic insulation, a new home heating/cooling system, lighting upgrades and a water heater as well as reconfiguration of the garage they planned to use as the learning center. A scope of work was developed that included insulation to R38 and weatherization, a requirement in the Energy Upgrade California program. A Hydronic furnace, a solar thermal/tankless solution to address hot water consumption for eight adults every day, photovoltaic/solar system, to address the anticipated increased electric usage and a mini-split heat/AC solution for the learning center was included.
New Haven Youth and Family Services Non Profit Organization in Vista, Ca., has a mission of building positive futures for youth, their families and communities by believing in each youth's ability to hope and plan for a better future. Doreen Quinn is CEO at http://www.newhavenyfs.org. Phoenix Energy is working with students from North County Trade Tech High School, administered by New Haven, that focuses on career oriented technical education. Eric Miller, LEED AP is the Integrated Design Instructor who teaches their Home Performance curriculum. Lamar Parks, managing co-partner at Phoenix Energy and Construction, connected with Eric and Doreen, to support this curriculum that will equip students with knowledge and skill necessary to develop a home performance workforce for our future - to achieve Net Zero Energy buildings by 2020, as mandated in Ca. AB212. "We decided to mentor the students through the whole process of Home Performance on one of the residential homes operated by New Haven", says Parks. This involves introducing students to advanced understanding of the technical requirements for the residential energy assessment, computer modeling, presenting the energy saving opportunities to the homeowner and working on the improvements. The existing residential facility, built in 2001 to house eight students, requires a new home heating/cooling system, radiant solar barrier, weatherization and insulation to meet standards required by Energy Upgrade California and a Whole House Fan system to facilitate air exchange.
Phoenix Energy and Construction promotes its services and unique business model for Non Profit Organizations on its Home Performance Radio Show, broadcasted throughout Southern California, on KCEO AM IOOO and KSPA AM 1510, every Friday from 3-4 PM. For more information about the Company and its services throughout Southern California
visit http://www.phxenergy.info or call 1-866-429-1285.
###