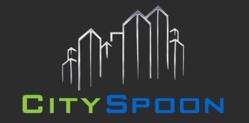 Las Vegas, NV (PRWEB) February 15, 2012
CitySpoon.com, the fast growing online event and coupon promotions website, has helped many businesses promote their brands and upcoming events. Since its inception the website has used its viral reach to bring information about local businesses to the masses, increasing brand awareness of CitySpoon vendors and helping Spooners (CitySpoon users) save money and live better in their cities.
A recent addition to CitySpoon's ever-growing list of vendors is Sovereign Realty. Located in Las Vegas, NV, Sovereign Realty is dedicated to "helping you make the right move". The company is fairly new to the area but already has a growing following of satisfied clients, and as it prepares for its official Grand Opening Sovereign is excited to already give back to their community by partnering with the Southern Nevada Burn Foundation for a special fundraiser this Friday, February 17th.
The Southern Nevada Burn Foundation's mission is to assist burn victims and their families, as well as at risk children. Sovereign Realty's Grand Opening this Friday is acting as a special fundraiser for the Burn Foundation, with all proceeds going to Camp Beyond the Scars, a special camp for local who are burn survivors. The camp is focused on helping these young burn victims rebuild self-esteem and counsel through negative objections they may be faced with due to their impairment. Since its inception they have been fortunate enough to help over 1,600 children, even despite difficult economic conditions.
Sovereign Realty is hosting its official Grand Opening party from 1pm to 5pm at their offices located at 7900 W. Tropical Pkwy, Suite 130, and the entire event is planned to help the Burn Foundation in their mission. Sovereign will be accepting donations for this great charity, and will also be hosting drawings for prizes, including electronics, all-expense paid dinners, gift cards, gym memberships and even a helicopter tour of Las Vegas. The event will also feature great barbecue, shaved ice and even onsite radio support courtesy of Beasley Broadcasting.
CitySpoon, Sovereign Realty and the Southern Nevada Burn Foundation proudly invite you to attend this Friday's great event. Head on out to enjoy some excellent food and fun all while supporting a great cause. Interested attendees can RSVP for the event by emailing reception(at)ssrealtylv(dot)com or by calling them directly at (702) 800-5744. Attendees can also learn more about the event by going to SSRealtyLV.com, facebook.com/SSRealtyLV or by logging onto CitySpoon.com.
Show your support this Friday; it's sure to be an incredible event.
About CitySpoon:
CitySpoon, launched Summer 2011, serves as a local guide for living bigger, better, and smarter by providing in-the-know recommendations, candid user reviews and expert advice for businesses and events in CitySpoon communities.
CitySpoon.com was created as a multi-platform resource for people to save money and help businesses grow. The site offers discounts on national products consumers already know and love while providing local businesses with an affordable avenue to market their current promotions.
CitySpoon members are enthusiastic about life and the driving force behind the company. Together with a private network of local and national businesses, CitySpoon offers fun, affordable experiences. CitySpoon keeps "Spooners" connected to the most popular and unique places and products.
For more information please visit http://cityspoon.com.
Follow CitySpoon on Twitter: @CitySpoon
"Like" CitySpoon on Facebook: facebook.com/cityspoon
# # #