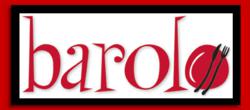 It's never easy to find the right combination of talent, brains and passion, and it's an unbelievable bonus to have someone like Mazza, who we have known so long, come back to us
Calistoga, CA (PRWEB) February 16, 2012
Twenty-one years ago, Matt Mazza bussed tables at Checkers, a Santa Rosa pizzeria owned by restauranteurs Mark Young and Ron Goldin, current proprietors of Brannan's Grill and Barolo. During his time at Checkers, Mazza worked his way up to the wait staff and developed a lifelong friendship with Young and Goldin before leaving the restaurant to attend college. After university, a successful litigation career in San Francisco and Santa Barbara, and an eight-month world tour with his family, Mazza has returned to one of Napa's best restaurants, Barolo.
"We couldn't be more thrilled," Young said. "It's never easy to find the right combination of talent, brains and passion, and it's an unbelievable bonus to have someone like Mazza, who we have known so long, come back to us."
Mazza said: "I always knew that I'd return to the business that Young and Goldin founded and never failed to tell them that was my ultimate goal when they would visit my wife and I while we were in college."
Renowned as one of Napa's best restaurants, Barolo is a dining gem where witty sophistication meets rustic hip. Barolo's unique mix of contemporary and classic Italian aligns perfectly with its unpretentious and approachable local wine list. Whether relaxing after a day of tasting or celebrating a special occasion, Barolo's urbane and eclectic design is as delicious as the menu it offers patrons.
Conveniently located in Calistoga, Barolo is ideal for intimate dinners for two or vibrant, large gatherings. More than just an average Italian restaurant, Barolo sounds off with great music and friendly service for all occasions.
For more information about any of Barolo's products or services, call 707-341-6913, view the restaurant on the web at http://www.barolocalistoga.com or visit 1457 Lincoln Ave. in Calistoga.
About Barolo
Barolo is a noteworthy Italian restaurant located in Calistoga. With convenient proximity to Napa County, it makes a perfect pair for those spending the weekend wine tasting, or locals looking to enjoy one of the best restaurants around. It offers dinner and private dining with an exquisite local wine list. Check out some of its restaurant reviews for further detail.
###