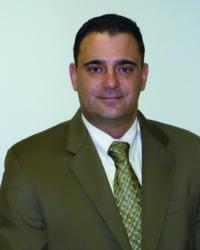 Dayton, NJ (PRWEB) February 17, 2012
The board of directors at Hermann Services has named Richard F. "Rich" Hermann, son of the former President of the Leasing division, Richard J. Hermann, as President of Hermann Leasing. "I am very proud to continue the long-lasting legacy of family-owned and operated, hands-on management of Hermann Services," said Richard F. Hermann. "As President of Leasing, I look forward to continued expansion of our leasing services and increased revenues for our company."
Richard J. Hermann will remain on the Board of Directors of Hermann Services and continue to serve as Co-President of the company's Warehouse Division. "It is with much pride that I am handing the reigns to Rich," said Richard J. Hermann. "Over the past fifteen years he has made a tremendous impact company-wide from computerizing our maintenance program to expanding our leasing operations along the I-95 corridor. I am confident that under his leadership, Hermann Leasing will continue to provide exceptional, personalized service to our diverse client base."
In his new role, Rich Hermann is focused on extending the footprint of its full service leasing operation, which includes a robust maintenance program. New satellite facilities have been established throughout the Northeast, Mid-Atlantic, and Southwest regions and the company is supported by a vast network of NationaLease and internal affiliates. As a Total Distribution Service provider, Hermann can also play a key role in the supply chain offering dedicated and casually-dedicated leasing services with or without drivers, truckload transportation, intermodal, warehousing, and logistics.
Based on the trend of mergers and acquisitions in the industry, Hermann Leasing is stepping into the void left by the disappearance of many smaller, more nimble, privately held truck-leasing providers. "The larger corporations now controlling much of the business are forcing customers to adapt to their business model rather than providing customized services based on actual needs," said Rich. "At Hermann Leasing, we evaluate a client's needs and then provide a tailored leasing and maintenance program to match them."
Due the high costs of ownership, many transportation providers now prefer to lease. Rather than having to put 20% down on the value of the equipment to own, they can instead enter into a full service leasing contract. Hermann Leasing makes its services available whether it's for a two-truck enterprise or a large fleet operation.
One thing that will not change under Rich's leadership is the company's open-door policy. "Our customers and employees alike have always felt comfortable reaching out to an owner of the company regarding a problem or service request," said Rich. "My door is always open and I will always take a call to help expedite a resolution where I can."
Rich first joined the family company in 1988 working part-time in the maintenance shops and warehouses during summers off from school. In1996 he joined the organization full-time and steadily assumed more responsibilities. He has since held several management positions including Account Executive, Vice President Operations, and Vice President. He holds a Bachelor of Science in Business Management from The Richard Stockton College of New Jersey.
Launched in 1927, when Fred J. Hermann bought his first truck, Hermann Services is now entering its fourth generation of family ownership delivering supply chain management solutions that run like clockwork throughout the U.S. The Hermann Leasing Division currently operates 580 trucks and employees 86 drivers.
For more information about Hermann Leasing, please contact Rich Hermann, President, by email at rfhermann(at)hermanntds(dot)com. Visit http://www.hermanntds.com or call (800) 524-0067 to learn more.