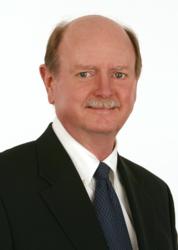 Needham, MA (PRWEB) February 16, 2012
Richard K. Miller, president of Olin College of Engineering, has been elected a member of the National Academy of Engineering. He is one of 66 new members and 10 foreign associates announced today by NAE President Charles M. Vest.
Election to the National Academy of Engineering is among the highest professional distinctions accorded to an engineer. Academy membership honors those who have made outstanding contributions to engineering research, practice or education. This includes contributions to engineering literature and to the pioneering of new and developing fields of technology, making significant advances in traditional fields of engineering or developing/implementing innovative approaches to engineering education.
According to a statement from the NAE, President Miller was honored for his role in leading in the establishment of a new paradigm in engineering education and in the establishment of Olin College. Miller joined the college in 1999 as president and first employee.
An induction ceremony for the new members will be held Sunday, September 30, during the NAE annual meeting in Washington, D.C.
###