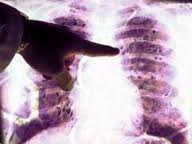 symptoms of mesothelioma can take up to 30 to 50 years to appear after asbestos exposure
San Diego, CA (PRWEB) February 16, 2012
The media spotlight is often a double-edged sword. No one knows this better than patients who suffer from Mesothelioma. And yet, gossip and rumor-mongering aside, the real story here is being overlooked according to Sean Burke of AttorneyOne.
On Feb.12th 2012, approximately 300 persons including advocates, runners and walkers participated in the 3rd Annual South Florida Miles for Mesothelioma 8K Run 2 Mile Tribute Walk to 12 in order to show their support to patients diagnosed with mesothelioma.
Mesothelioma is cancer of the mesothelium, a protective membrane that covers most of the body's internal organs. Mesothelioma usually starts in the abdominal cavity or chest, but cancer cells can spread to other parts of the body. The disease can strike anyone; nevertheless, about 70 to 80 percent of mesothelioma patients worked with asbestos at some time in their lives, according to the U.S. National Cancer Institute.
What is really important is that, in some cases, the symptoms of mesothelioma can take up to 30 to 50 years to appear after asbestos exposure.
According to court documents, in the lawsuit filed on Dec. 6th, 2011 (No. 142698) in the New York Supreme Court by Gerald Failing, he alleged that he was diagnosed with mesothelioma as a result of his having worked from 1966-1978 with asbestos containing products manufactured by Hedman Resources, Inc. et al. Mr. Failing, aged 66, who lives in Niagara Falls, New York, was diagnosed with peritoneal mesothelioma in December 2010. After a two week trial the Erie County jury, presided over by New York Supreme Court Justice (retired) Hon. John P. Lane, awarded Gerald Failing the amount of $2 million dollars.
AttorneyOne.com, a recognized authority on law, can provide helpful advice and simple solutions including how to get in contact with legal counsel so that, in case of Mesothelioma, someone can easily and inexpensively deal with it. As Mr. Burke, director of Media Relations for AttorneyOne.com, added, "What all this information really illustrates is that the threat of Mesothelioma remains. For that reason, our focus should squarely fall on getting the word out and assisting people in finding the right legal assistance."
On March 1, 2012 the U.S. Food and Drug Administration (FDA) will offer the event Rare Disease Patient Advocacy Day in Silver Spring, MD. Mesothelioma is one of the 7,000 rare diseases or conditions that affect over 30 million Americans. The FDA will host the day with the purpose "to enhance awareness of FDA's roles and responsibilities in the development of products for the diagnosis, prevention, and/or treatment of rare diseases and conditions."
AttorneyOne.com has further information on Mesothelioma lawsuits including how to get in contact with legal counsel.
Headquartered in San Diego, CA Attorney One was founded in 2004 and is not a law firm. They offer a nationwide legal service which helps consumers find the best representation for their legal needs. Checkout earlier legal news from us at http://www.prweb.com/releases/2012/2/prweb9197118.htm.
###