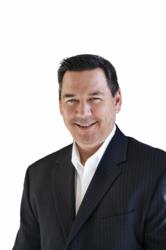 "This is going to be a big year for us. We are making smart, strategic decisions that are going to accelerate our business and take us to the next level." Rob Ledenko, EVP, IQinVision
San Juan Capistrano, CA (PRWEB) February 15, 2012
IQinVision (http://www.iqeye.com), market leader in high-performance HD megapixel IP cameras, today announced a key personnel promotion and several additions to the company's Sales and Support teams to further fuel the company's growth and market penetration.
Rob Ledenko has been promoted to Executive Vice President, in addition to his role as Vice President Sales & Marketing. Rob has been a highly consistent, focused executive since joining the company, driving sales and operations to new levels of efficiency and profitability. "This is going to be a big year for us," said Ledenko. "We are making smart, strategic decisions that are going to accelerate our business and take us to the next level."
IQinVision's strong growth over the last 12 months has necessitated the expansion of the North American sales team, which now includes Kyle Kayler, Regional Sales Manager for the Northwest Region. Kyle has an impressive array of diverse experience in various video surveillance technologies. With over 18 years in the security industry, Kyle has worked with such companies as Aronson Security Group (ASG), FocusMicro, Inc., Integrated Security Technologies, and Allied Fire & Security. Kyle is also actively involved both locally and nationally with ASIS and currently serves as the Treasurer for Eastern Washington Chapter 154.
IQinVision also welcomes the return of Matt Transue. Matt started out in the industry at a small integrator in Lancaster, Pennsylvania called App-Techs, where he was first introduced to IP cameras. With several years of integration experience under his belt, Matt came on board with IQinVision and served as a Technical Services Specialist. Matt then spent time at Basler Vision Technologies, where he held the position of Technical Support Specialist with a focus on product development, and helped to improve product offerings from both a hardware and software standpoint. Now, having returned to the IQinVision team, Matt assumes the role of Technical Services Engineer. His focus will be on partner and integration communications and support, education, and the continuing development of best-in-class service and support processes.
To strengthen sales operations in the important Florida market region, Gulf Atlantic Marketing Group, Inc. has been added as an additional sales representative firm. Gulf Atlantic Marketing Group was founded in October 1993 by Robert Pennington, who represented security and audio product lines at the time. The firm started its operations in Florida as Murphy & Cota, Inc. as an expansion to their Atlanta office, which covered the entire Southeast with the exception of Florida. Robert purchased the Florida and Caribbean territory portions of the firm shortly thereafter. The firm has four offices in Florida, with their main office in Orlando, and is fully staffed with inside sales, technical support, and systems design personnel.
About IQinVision
Since 1998, IQinVision has been designing the quality engineered IQeye line of HD megapixel cameras. IQinVision is a world leader in IP network camera products, renowned for image quality, stability, and reliability in the most demanding network environments. IQinVision was first to market with megapixel IP cameras, HD cameras with on-camera recording, intelligent network cameras, and a long list of other industry firsts. IQeye cameras are integrated with all leading Network Video Recorders (NVR) and can also be used for fail-over recording, as stand-alone event recorders, and as distributed processing platforms for video analytics. The company's products are widely deployed in government, military, city center, property management, education, retail, casino, transportation, and multiple other vertical applications. IQinVision is a privately-held corporation headquartered in San Juan Capistrano, California with a regional office in Amsterdam, Netherlands. For more information: http://www.iqeye.com
For Media Queries:
Bruce J. Doneff
Public Relations
201.966.6583
bruce(dot)doneff(at)iqeye(dot)com
For IQinVision:
Wendi Burke
Director, Global Marketing Communications
949.369.8100
wendi(dot)burke(at)iqeye(dot)com
###