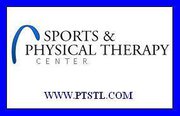 While Missouri law currently requires a physician's prescription for physical therapy treatment, it's important for patients to understand they have the right to choose their practitioner
EUREKA, Mo., (PRWEB) February 20, 2012
As Missouri physical therapists continue to lobby for direct access to physical therapy treatment, the Sports and Physical Therapy Center of Eureka reports that new study findings provide evidence in support of their cause. Researchers found that patients with direct access to physical therapy treatment experienced fewer physical therapy visits and lower costs than those referred by a physician. Specifically, the number of physical therapy visits for self-referred patients was 86% of the total logged by physician-referred patients; while the allowable amounts for the self-referred group versus the physician-referred group were 87 cents for every dollar.*
Under existing Missouri state laws, individuals must obtain a prescription from a physician to initiate physical therapy treatment. The Missouri Physical Therapy Association (MPTA), which represents the interests of physical therapists in Missouri, proposes an amendment to current state statutes that would permit direct access to physical therapy services. The research findings cited by the Sports and Physical Therapy Center validate the MPTA's position and support the organization's call for legislative changes.
"This study highlights two significant benefits of giving patients direct access to physical therapy," said Sean Quinn, owner of the Sports and Physical Therapy Center. "Lower costs and fewer physical therapy visits provide a compelling argument in favor of direct access. In addition, if patients have the option to seek direct physical therapy care, they can get started on a treatment plan sooner and see results faster."
While Quinn acknowledges that physicians and physical therapists should work together as a team to ensure optimal patient care, he notes that there are problems inherent with the present system: "In cases where patients feel their condition would benefit from physical therapy, Missouri's current law can cause frustrating delays in treatment. Many doctors have busy schedules, so it may take a while for patients to secure an appointment, undergo an evaluation, and obtain a prescription for physical therapy. Some patients may hesitate to seek a prescription in the first place if it means missing time from work. These obstacles can hinder necessary treatment or lead patients to forgo it entirely. As a result, they may experience decreased functional outcomes and may be at risk for further injury."
Direct access would enable patients to schedule physical therapy treatment without first seeking a doctor's prescription; potentially saving both time and money. "With earlier intervention, patients can get faster relief from painful conditions and return to work sooner. They may also incur fewer out-of-pocket expenses. Consequently, they're more likely to feel satisfied with their overall healthcare," Quinn added. "Physical therapists are highly educated and held to rigorous national and state standards for licensing, so patients can be confident they will receive thorough and professional care when seeking physical therapy treatment."
The licensed Missouri physical therapists at the Sports and Physical Therapy Center in Eureka have undergone extensive education and clinical training in anatomy, biomechanics, cardiopulmonary function, physiology, and related subjects. All hold advanced degrees, and are qualified to evaluate disorders of the musculoskeletal system and make recommendations for physical therapy treatment. Further, these specialists are trained to recognize symptoms of conditions that should be treated by physicians or other healthcare professionals prior to beginning physical therapy treatment.
Quinn encourages anyone with injuries, chronic pain, or limited movement to discuss physical therapy with their physician, and to conduct their own research before deciding on a course of treatment or choosing a physical therapist. "While Missouri law currently requires a physician's prescription for physical therapy treatment, it's important for patients to understand they have the right to choose their practitioner," he asserted. "The Sports and Physical Therapy Center maintains positive, collaborative relationships with physicians throughout St. Louis County, and we're proud that they refer us to patients seeking a prescription for physical therapy treatment. However, we also have patients that have sought our services on their own accord, based on their research or recommendations from friends or family members. So even if your doctor refers you to a particular clinic, you have the option to choose your physical therapist according to your own needs, goals, and personal preferences."
The Sports and Physical Therapy Center offers a wide variety of physical therapy services that are designed to deliver results. In addition to providing rehabilitative therapy for patients recovering from injuries, surgery, or severe illness, Quinn and his team also work with individuals who are experiencing pain or limited mobility, or who simply wish to improve their overall fitness.
"We invite prospective patients to tour our state-of-the-art facility, and to call us with any questions they may have," Quinn stated. "While patients will need a physical therapy prescription from their physician prior to beginning treatment, most health insurance plans will cover physical therapy. And once our patients begin treatment, we'll work together to ensure successful results and a high level of satisfaction."
To schedule an appointment or to learn more about the Sports and Physical Therapy Center in Eureka, visit http://www.ptstl.com or call 636-938-4065.
About the Sports and Physical Therapy Center
Located in Eureka, Missouri, the Sports and Physical Therapy Center was founded in 2004 and serves patients in the greater St. Louis area. Owner Sean Quinn is a licensed Physical Therapist in Missouri as well as a Certified Strength and Conditioning Specialist. He holds a master's degree in Physical Therapy from St. Louis University, and specializes in manual therapy techniques, orthopedics and sports medicine. Quinn worked in outpatient physical therapy clinics for several years before establishing his own practice. Today, the center employs a team of highly skilled physical therapists and a personal trainer, as well as dedicated finance, customer care and administrative staff. For more information, visit http://www.ptstl.com or call 636-938-4065.

Pendergast, Jane, et al. "A Comparison of Health Care Use for Physician-Referred and Self-Referred Episodes of Outpatient Physical Therapy." Health Services Research; published online September 23, 2011. onlinelibrary.wiley.com/doi/10.1111/j.1475-6773.2011.01324.x/abstract
###