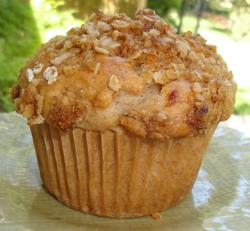 "Eating well on a gluten-free diet is important," says Fenster, "so helping other gluten-free people prepare food that satisfies and nourishes them is the reason for my website."
Denver, CO (PRWEB) February 20, 2012
Carol Fenster, a leading culinary authority on the gluten-free lifestyle and author of 10 gluten-free cookbooks, announces a new website at http://www.CarolFenster.com. The site features gluten-free recipes, secrets to baking success, and special tips that are especially useful for inexperienced cooks so they can make their favorite wheat-laden foods―such as pizza, bread, and pie crust―with gluten-free ingredients.
"I have been gluten-free for nearly 25 years, so I have seen dramatic improvements in the ingredients available to us," says Fenster, who authored 100 Best Gluten-Free Recipes. "The secret is knowing when and how to use these ingredients to their best advantage so our gluten-free food looks and tastes good."
Fenster's mission is to help people eat well without gluten. So, the site offers recipes that newly-diagnosed patients miss the most―especially gluten-free bread and desserts―because these foods are typically made with wheat flour. Wheat (and related grains like barley, rye, and spelt) contain gluten, a protein that is toxic to people with celiac disease as well as those with non-celiac gluten sensitivity. Although symptoms may differ across the two conditions, there is no cure so a gluten-free diet is the only treatment.
"People on a gluten-free diet must prepare much of their own food at home for safety or economy, so basic cooking skills are very important," says Fenster. One of the chief reasons for baking failures is inaccurate measuring of ingredients, especially flour―faulty measuring usually yields excess flour, leading to dry, crumbly breads and desserts. So, Fenster explains how to measure flour plus she offers a recipe for her gluten-free-flour blend which can be assembled ahead of time and stored in the pantry. It can be used instead of wheat flour in baking and is less expensive than store-bought flour blends.
Gluten-free bread dough for yeast bread and pizza can be challenging so Fenster offers easy-to-follow recipes and tutorials showing each step of the process. Handling gluten-free yeast dough differs from traditional dough, explains Fenster: kneading is unnecessary since there is no gluten to develop and impossible because it's so soft and wet. Her techniques are specially designed for this type of dough.
Gluten-free pie crust can be another stumbling block, so Fenster offers a no-fail recipe plus a tutorial that shows how to handle the soft dough at each step―such as how to roll the dough without it falling apart and how to bake it so it doesn't get soggy, as often happens with gluten-free pie crust.
"Eating well on a gluten-free diet is important," says Fenster, "so helping other gluten-free people prepare food that satisfies and nourishes them is the reason for my website."
###