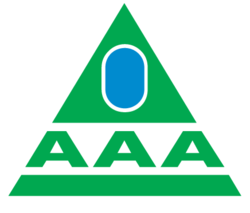 Wheeling, IL (PRWEB) February 16, 2012
AAA Pool Service has expanded its service areas for residential in-ground swimming pool cleaning and maintenance, openings, and closings to include several additional towns in the western suburbs of the Chicagoland area. Effective immediately, AAA Pool Service will now provide full service to customers in Oakbrook, Hinsdale, Western Springs, and LaGrange.
AAA Pool Service's announcement of expanded service areas comes after several years of growing success in the North Shore and Barrington areas. The third generation family-owned business has evolved from a small North Shore pool company to the thriving service company it is today, with long-term, loyal customers in towns such as Winnetka, South Barrington, Arlington Heights, Highland Park, and many others (a complete list of service areas is available at http://www.aaapoolservice.com/contact-us.aspx).
While this announcement marks a new milestone for AAA Pool Service, existing customers should not expect any changes or disruptions in their dealings with the company. Reliable, customizable service remains the highest priority with each customer, and the business will continue to uphold its old-fashioned business values, such as showing up on time for every appointment, and picking up the phone whenever customers call.
About AAA Pool Service, Inc.
The owners of AAA Pool Service, Harry and Pat Downes, are the second and third generations of their family to be in the swimming pool industry. AAA Pool Service specializes in customizable plans for in-ground residential pool owners. Services offered by AAA include pool openings, pool closings, repairs, renovation, leak detection, and weekly cleaning and maintenance packages. The weekly and biweekly packages include tasks such as water analysis and balance, brushing walls, skimming surface, vacuuming, tile cleaning, and equipment inspection, along with other services.
For more information about AAA Pool Service, visit http://www.aaapoolservice.com/.
# # #