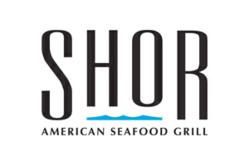 It's important to us to choose sustainable seafood that doesn't jeopardize the ecosystem. In fact, half of our seafood is locally sourced and comes from the waters 100 feet from our restaurant
Clearwater Beach, FL (PRWEB) February 20, 2012
Hyatt Hotels Corporation recently demonstrated its commitment to responsible eating by teaming up with a Partnership for a Healthier America (PHA) to enhance the nutritional profile of menus at Hyatt properties nationwide. That commitment is evident at SHOR American Seafood Grill, the signature restaurant at the Hyatt Regency Clearwater Beach Resort and Spa, where chefs promote responsible dining by using local, organic and sustainable ingredients; avoiding processed foods; and emphasizing healthier cooking methods.
Hyatt made headlines when it announced the forthcoming menu changes, pledging to reduce the caloric footprint, sodium content and added sugar content at all of its restaurants. The move was hailed by many, and was featured in a USA Today article(1) and CNN news segment.(2) In the CNN interview, Mayor Cory Booker of Newark, N.J., praised Hyatt for offering healthier dining options. "If you start making people more aware of what their choices are … you actually are going to give people the tools in which to make better decisions," said Booker. "If you empower people with the tools and the knowledge, they make the right choice."
While Hyatt's plans to revamp restaurant menus may be new, responsible eating has always been intrinsic to the philosophy of SHOR American Seafood Grill. Located in the Hyatt Regency, the Clearwater Beach restaurant specializes in creative Coastal American cuisine made with fresh, organic and locally sourced ingredients. Executive Chef Richard Preston shared some of the ways SHOR brings better choices to the table:

Sustainable seafood: "We're known for our seafood, so it's something we take very seriously. It's important to us to choose sustainable seafood that doesn't jeopardize the ecosystem. In fact, half of our seafood is locally sourced and comes from the waters 100 feet from our restaurant."
Organic beef: "Like all Hyatt restaurants, SHOR obtains beef from Meyer Farm. The cattle are raised humanely and have a natural diet, with no artificial hormones. This results in better-quality beef. Also, allowing cattle to graze is better for the environment than shipping in feed."
Fresh and organic produce: "Fresh fruit and vegetables maintain their nutritional value better than processed foods, and organic foods avoid synthetic pesticides and fertilizers that are potentially harmful to humans, animals and the environment."
Locally sourced ingredients: "Buying local means that food is fresher. Produce can be picked ripe rather than picked early for shipping and chemically ripened. In addition, the less distance food has to travel, the less fossil fuel needed to transport it."
Seasonal menu items: "We often feature seasonal ingredients in our menu to take advantage of foods when they're at their peak of freshness. They require fewer resources to grow and don't have to be shipped from other regions or countries."
Healthier cooking methods: "Cooking methods are as important as ingredient selection when it comes to offering customers healthier choices. That's why we grill, roast and sear the majority of our cooked items rather than frying them."
These are just a few of the reasons SHOR restaurant in Clearwater Beach has gained the attention of individuals interested in responsible eating, and why it has become as popular among Tampa Bay locals as it is among visitors staying at the Hyatt Regency. While SHOR is primarily known for its fresh seafood and select meats, vegetarian diners also have several options, including the Wild Mushroom Risotto and the Chickpea Burger.
Another unique feature of SHOR's innovative menu is the selection of grilled meats and seafood with customizable seasoning and sauce pairings. SHOR allows customers to choose from seven different seasoning options and eight different sauces. In addition to the rich Béarnaise and creamy Tartar Sauce, the restaurant also offers lower-fat alternatives like the Tropical Salsa.
While SHOR's menu and seasonal specialties are subject to change, one thing that will remain constant is the restaurant's commitment to responsible eating. "As consumers have become more knowledgeable about organic and sustainable food options, we've seen a growing demand for healthy, ecologically friendly dining choices. That's why we've made it a commitment at SHOR and the Hyatt Regency Clearwater Beach to provide more of these options for our patrons," said Food and Beverage Director David Powell. "This philosophy gives customers the opportunity to make a conscious decision regarding the foods they eat, and it also allows our chefs to use the freshest ingredients to create our menus. Together, these elements have helped to make SHOR a mainstay on Clearwater Beach."
For more information – including Shor menus, reservations, restaurant reviews and more – visit http://www.SHORClearwater.com or call 727-373-4780.
About SHOR American Seafood Grill at Clearwater Beach
Located at the Hyatt Regency Clearwater Beach Resort and Spa, SHOR American Seafood Grill is the resort's signature restaurant. Specializing in the freshest seafood and Coastal American cuisine, SHOR features many locally sourced ingredients and expansive waterfront views. The creative menu and spectacular setting have earned numerous awards and accolades, including the prestigious AAA/CAA Three Diamond Award, Open Table Diner's Choice Award and Tampa Bay Magazine's Best of Tampa Bay Award. SHOR serves breakfast, lunch and dinner in an approachable atmosphere, with both indoor and patio seating. Popular among visitors and locals alike, SHOR has become one of the hottest dining destinations on Clearwater Beach. For information and reservations, visit http://www.SHORClearwater.com. You can also follow SHOR on Facebook for news, specials and upcoming events.
1 De Lollis, Barbara. "Hyatt Hotels to make children's menus healthier." USA Today; November 30, 2011. travel.usatoday.com/hotels/post/2011/11/hyatt-hotels-resorts-to-revamp-childrens-menus-first-lady-issue/574586/1
2 CNN news feature: "Booker, Frist fight childhood obesity." American Morning on CNN; November 29, 2011. http://www.cnn.com/video/#/video/bestoftv/2011/11/29/exp-am-booker-frist-obesity.cnn
###