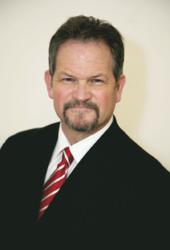 Including podiatrists in all health-care plans can help to cut health-care costs... and save billions in health-care expenditures.
Bethesda, MD (PRWEB) February 16, 2012
Today's podiatrists are vital to maintaining a healthy workforce, and saving billions in health-care expenditures. That's the message APMA President Michael J. King, DPM, will share with hundreds of labor and management industry leaders this Saturday, February 18, as he speaks at the 35th Annual National Labor & Management Conference (NLMC) in Hollywood, FL.
Dr. King will join an elite panel of health-care leaders to discuss "The Current State and Future of American Health Care." Those speaking alongside Dr. King include Peter W. Carmel, MD, president of the American Medical Association; and Ken Raske, president of the Greater New York Hospital Association.
"Untreated ailments, especially those related to the feet, are leading to chronic problems in America's workforce. We must come together to find real solutions for these problems," said Dr. King. "Including podiatrists in all health-care plans can help to cut health-care costs while increasing value. By investing a small amount in prevention, we can provide quality care and proper footwear, maintain a healthy workforce, and save billions in health-care expenditures."
Podiatrists are critical to collaborative care, especially when treating complications from diabetes. A study by Thomson Reuters found that among patients with commercial insurance with foot ulcers who saw a podiatrist, there was a 20 percent lower risk of amputation and a 26 percent lower risk of hospitalization compared with patients who did not see a podiatrist. If every American at risk for developing a diabetic foot ulcer visited a podiatrist once before complications set in, the US health-care system could save $3.5 billion in one year.
According to the CDC, a systematic review of 56 published studies of worksite health programs showed that well-implemented workplace health programs can lead to a 25 percent savings on health-care costs, as well as workers' compensation and disability management claims costs.
The NLMC has been recognized as one of the top labor and management programs in the US. Participants in the conference include union leadership, senior corporate management, and trustees and directors of multi-employer health, welfare, and pension funds. For more information on the conference, visit laborandmanagement.com.
The American Podiatric Medical Association (APMA) is the nation's leading professional organization for today's podiatrists. Doctors of Podiatric Medicine (DPMs) are qualified by their education, training, and experience to diagnose and treat conditions affecting the foot, ankle, and structures of the leg. APMA has 53 state component locations across the United States and its territories, with a membership of more than 12,000 podiatrists. All practicing APMA members are licensed by the state in which they practice podiatric medicine. For more information, visit APMA.org.
# # #