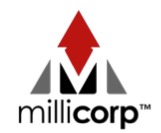 Timothy Meade said "we at ConsCallHome will continue to offer an affordable solution all year round to lessen their burden. We are especially excited to take this opportunity to lower the rates even further for a limited time with our Leap Day Special."
(PRWEB) February 16, 2012
ConsCallHome, the nation's leader in providing telephone service to the families and loved ones of the incarcerated, announced today their Leap Day Special; and just like Leap Year it happens only once every four years. Leap Years are needed to keep our calendar in alignment with the Earth's rotation around the sun and 2012 is a Leap Year. It was introduced approximately 2000 years ago and has always been associated with age-old Leap Year traditions. ConsCallHome's 'Leap Day Tradition' is available now through February 29th, which is also known as Leap Day.
The Leap Day Special is 1000 minutes for $29.00 and is available to any present or new customer and valid now through the end of February. The already low per minute rate will be reduced to an unheard of 2.9 cents a minute until 2-29-12, for further details go to http://www.conscallhome.com. But remember, just like a Leap Year, the ConsCallHome Leap Day tradition will not happen again until the next Leap Year rolls around, which isn't until 2016.
The Team at ConsCallHome understands and values the communications between families and their loved ones who are incarcerated and strive to keep their plans and pricing at the lowest rate possible while still providing secure and technologically advanced telephone service. Most often prison telephone providers seem to, without regard, charge outlandish and outdated long distance telephone rates making it extremely difficult for families and their incarcerated loved ones to communicate by telephone.
Mr. Timothy Meade President and CEO of Millicorp, the Parent Company of ConsCallHome, said today, "There are millions of people in United States that are incarcerated whose families face this ongoing problem every day, we at ConsCallHome will continue to offer an affordable solution all year round to lessen their burden. We are especially excited to take this opportunity to lower the rates even further for a limited time with our Leap Day Special." Mr. Meade continued to say "our mission is to deliver the most up to date advanced solution to our customers that provide low cost calling and innovative security measures to provide safety for everyone."
About Millicorp: Millicorp is a nationwide provider of communication products, services and applications. Millicorp provides a range of services for both consumers and small/medium-sized businesses such as MilliTalk, ConsCallHome and MilliVox. Millicorp is an FCC registered telecommunications company. MilliVox is the wholesale division of Millicorp. It is an evolutionary solution engineered with an advanced stage infrastructure to deliver a reliable, simple to use and affordable wholesale communications network with a nationwide footprint.
For information about any of the family of Millicorp products or services please visit http://www.Millicorp.com, http://www.MilliTalk.com // http://www.Millivox.com // and http://www.Conscallhome.com.
Press Contacts:
Donovan Osborne
Millicorp, Director of Communications
239-443-5882
# # #