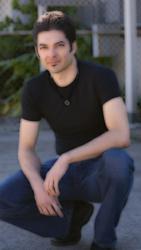 Dating Expert Gives Free Advice How to Attract Women
San Mateo, CA (PRWEB) February 21, 2012
The key to attracting women really lies within a man, says Carlos Xuma in a new report.
"Men often think they need to drive a nice car, have a good job, or be good looking to attract women," Xuma says in his new report: Free Advice On How to Attract Women. "While all those things might help, many hundreds of thousands of men drive old cars, have so-so jobs and don't flaunt movie start looks and yet consistently draw women by the dozens."
So, what is their secret?
"The secret I reveal in my report: Free Advice On How to Attract Women is that there is one thing that attracts women more than anything else: being an alpha male," Xuma says.
The report outlines what true alpha male traits are and how men can adopt them and makes them a part of their personality in a natural, nearly effortless manner, Xuma says.
There are three key concepts the report focuses on to cultivate alpha male traits, Xuma says.
The first trait that is crucial is self-confidence, he says in Free Advice How to Attract Women.
"Without self-confidence, none of the other traits are going to be authentic," Xuma, says. "Teaching men ways to bolster their self-esteem is usually the first step in any program that helps men learn to attract women."
A core piece of Xuma's program is teaching men to develop and cultivate what he calls the Three S's. This stands for self-confidence, self-discipline, and a sense of humor.
"These three traits alone are more responsible for attracting women than having an expensive car, good looks, and a successful job," Xuma says in his report, Free Advice On How to Attract Women.
IN addition, Xuma says, these three traits build upon one another and work hand-in-hand. Self-discipline is often a crucial trait for men who are trying to boost self-esteem, he says. It takes having discipline to accomplish goals and success at the goals men set for themselves is a definite component of developing good self-confidence.
For instance, a man might realize he lacks self-esteem because he is overweight. It is going to take a hearty dose of self-discipline to change that situation. So self-confidence and self-discipline complement one another, Xuma says.
Xuma has spent years teaching hundreds of men flirting tips for guys and has been a dating expert and attraction adviser for more than 10 years. He has appeared on ABC and CBS television, as well as Playboy radio. He's the author of The Bad Boy Formula, Secrets of the Alpha Male, the Girlfriend Training Program, and numerous other books and articles. He has also been recognized for his work sharing dating advice for guys and gives them free advice how to attract women.
For more information, visit Carlos Xuma's website at http://www.datingdynamics.com
###