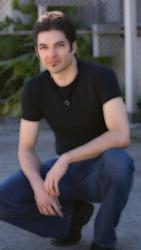 Dating Guru Carlos Xuma Releases New Book on How To Attract Women
San Mateo, CA (PRWEB) February 21, 2012
A simple, hands-on book is available that shows men the secrets to attracting women and generating sexual interest will make men more successful with women than they've ever dreamed, Xuma says in his new book, "How to Attract Women: The Secrets of What Women Want," available now on Kindle.
"Men who learn the techniques in this book will be the envy of all their friends when they discover secrets about attracting women that most men have never heard about," Xuma says. "For instance, the book reveals secrets to attract women, such as what women want and how women decide a man is someone they can trust so they let down their guard and feel as if they have known the man for years."
In addition, Xuma spends some time in his book not only on attracting women but also on how men can conquer the fear and paralysis that comes from approach anxiety.
"Men everywhere experiences this and the shame of having it affect their game," Xuma says in his book on how to attract women. "Men can learn how to shed that fear and gain the ability to approach even the highest quality and most beautiful women with zero fear of rejection."
Another key aspect of Xuma's new novel is specific information on what women want.
"There are some specific traits and qualities that the majority of women are seeking," Xuma says. "Men can learn what these characteristics are and then also learn how to exhibit these traits so that women will pick them over other guys who might even be more successful and better looking. This is a key concept in attracting women."
These same traits that attract women can also help men learn techniques to prevent being placed in the "friend zone."
"Once a man lands in the friend zone, it is very, very difficult to escape that label," Xuma says. "Because it is such a slippery slope, men should learn upfront what to do and not to do to avoid ending up in that category. It's best to know early on what women want so men can take preventive measures to avoid ending up in the friend zone."
In addition to all of these secrets in how to attract women, Xuma's new book also teaches men how to smoothly navigate that path from first kiss to more intimate physical relations without worrying about rejection.
Xuma has spent years teaching hundreds of men flirting tips for guys and has been a dating expert and attraction adviser for more than 10 years. He has appeared on ABC and CBS television, as well as Playboy radio. He's the author of The Bad Boy Formula, Secrets of the Alpha Male, the Girlfriend Training Program, and numerous other books and articles. He has also been recognized for his work revealing not only the steps in attracting women, but also how to attract women and avoid the friend zone.
For more information, visit Carlos Xuma's website at http://www.carlosxuma.com
###