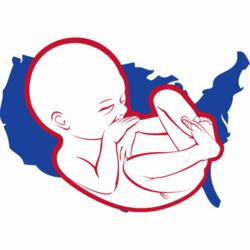 Oklahoma City, OK (PRWEB) February 16, 2012
Personhood USA is applauding Wednesday's passage of a personhood-compliant bill through the Oklahoma Senate. The Oklahoma Personhood Act was approved by a vote of 34 to 8. Sponsored by Tulsa Senator Brian Crain, SB1433 recognizes the biological fact that life begins at conception and affords all unborn children "at every stage of development all the rights, privileges, and immunities available to other persons, citizens, and residents of this state."
The measure defines the terms "unborn child" and "unborn children" to "include all unborn children or the offspring of human beings from the moment of conception until birth at every stage of biological development." It now heads to the State House where it is expected to pass.
"Personhood has received broad-based support from Oklahoma citizens, lawmakers, and pro-life organizations alike," said Personhood USA President Keith Mason. "What we're seeing across America is a significant shift and a reinvigorated pro-life movement fighting to protect the right to life of every human being, at every age."
Oklahoma's Personhood Act received the backing of the state's National Right to Life affiliate Oklahomans for Life. In recent months, the group circulated a petition throughout the state to build momentum and support for the measure. Oklahomans for Life Chairman Tony Lauinger commented, "We hope that as many lives can be saved as is possible to save, and not only does that benefit the child whose life is spared, but it benefits the mother who steps back from the irrevocable, lethal act of taking her child's life."
A similar measure passed the Virginia House on Tuesday, but contrary to the Oklahoma Personhood Act, the Virginia bill includes language preventing it from conflicting with current state or federal abortion law and limiting its legal effect.
"The people of Oklahoma are pro-life, and with their support the Oklahoma bill can end the senseless destruction of human life," Mason continued. "We expect The Oklahoma Personhood Act to pass without amendments and receive the support of every pro-life legislator in the House."
###