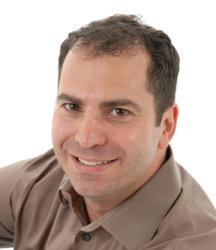 There are now some exciting studies showing that CO Q10 may be effective in improving semen parameters.
Vancouver Canada (PRWEB) February 16, 2012
Age takes its toll on men's sperm starting at about age 30, and semen quantity and sperm quality decline sharply after age 45 according to a recent study presented at the American Society for Reproductive Medicine's annual conference. (http://www.dailymail.co.uk/health/article-2051041/MALE-biological-clock-After-41-chance-father-declines-rapidly.html#ixzz1mQLWzUkH)
This can affect pregnancy outcomes for couples undergoing in vitro fertilization (IVF). Advanced paternal age is also associated with a higher risk of spontaneous abortion and genetic disorders like downs syndrome, autism spectrum disorder and schizophrenia. Natural supplements and Traditional Chinese medicine appears to repair the quality of aging sperm.
Acubalance Wellness Centre, a Fertility Acupuncture clinic, is offering a free seminar on Fertility and Age: Can You Turn Back the Reproductive Clock? March 12 at Pekoe Tea Lounge in Vancouver. Lorne Brown, a Dr of TCM and clinical director at Acubalance, will be talking about the effects of age on men's and women's fertility, and what you can do about it.
"Much of what we do is try to slow down the reproductive clock, repair environmental insults to the reproductive system, and extend that window of fertility for both men and women. Chinese herbal therapy and regular acupuncture has been shown to boost sperm quality. There are now some exciting studies showing that CO Q10 may be effective in improving semen parameters." says Brown.
A study published in the Journal of Urology found that Coenzyme Q10 supplementation resulted in a statistically significant improvement in certain semen parameters. The study stated that further studies were needed to determine to what extent those improved parameters results in increased pregnancy rates.
Another study has just shown that vitamin D levels may be a potent factor in fertility for men and women. Vitamin D is essential for the healthy development of each sperm's nucleus. It also increases levels of the male sex hormone testosterone, improving a man's libido, according to the review of several studies, published this week in the European Journal of Endocrinology.
"Vitamin D3 is one of the supplements I prescribe to boost male fertility in all my male patients –particularly those over 40," says Brown.
Dr Brown's Five Fab Nutrients are:

Co Q10
Omega 3 fatty acid with added Vit D3
Zinc - pumpkin seeds
Selenium – brazil nuts
Whole food antioxidants
"This combined with an anti-oxidant whole foods diet, weight management and regular acupuncture can help older men optimize sperm production and quality." says Brown.
For more information on the Acubalance Wellness Centre free talk -- Age &Fertility: Can you Turn Back Your Reproductive Clock? -- or to reserve a seat call 604.678.8600 or e-mail clinic(at)acubalance(dot)ca or go to http://www.acubalance.ca
###