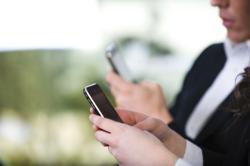 Fraud is an increasing issue for all telecommunication operators and ensuring you have the best practices and solutions is critical.
(PRWEB) February 23, 2012
Sky Mobile, a leading mobile operator in Kyrgyzstan and part of the VimpelCom group, will implement Neural Technologies' Minotaur Fraud Management Solution under the conditions of the framework deal which covers the former CIS region. Including Tajikistan (Tacom), Uzbekistan (Unitel & Buztel), Armenia, (ArmenTel) and Georgia (Mobitel).
Sky Mobile is the third VimpelCom operator to deploy Minotaur for fraud control in Central Asia. Previous installations include Kar-Tel in Kazakhstan and VimpelCom in Russia, where the solution has successfully been managing fraud since 2002.
Andrey Maneshin, Director of Fraud and Revenue Assurance, Vimplecom Group said: "We are looking forward to working once again with Minotaur and Neural Technologies, building upon the excellent experience from other VimpelCom operations thus far, and minimising financial loss due to fraudulent activities".
Commercial Director for Neural Technologies, Luke Taylor, stated: "Working with VimpelCom to assist in their long-term fraud protection and loss strategies throughout their affiliates is exciting and challenging. We look forward to a long and fruitful relationship with Sky Mobile and the VimpelCom group. Fraud is an increasing issue for all telecommunication operators and ensuring you have the best practices and solutions is critical".
About VimpelCom
VimpelCom is one of the world's largest integrated telecommunications services operators offering a wide range of wireless, fixed, and broadband services in Russia, Ukraine, Kazakhstan, Uzbekistan, Tajikistan, Armenia, Georgia, Kyrgyzstan, Vietnam, Cambodia, Laos, Algeria, Bangladesh, Pakistan, Burundi, Zimbabwe, Central African Republic, Italy and Canada.
VimpelCom's operations around the globe cover territory with a total population of approximately 864 million people. VimpelCom provides services under the "Beeline", "Kyivstar", "djuice", "Wind", "Infostrada" "Mobilink", "Leo", "banglalink", "Telecel", and "Djezzy" brands. As of September 30, 2011 VimpelCom had 199 million mobile subscribers on a combined basis.
About Neural Technologies
Neural Technologies has established itself as a leading provider of risk management and business intelligence software solutions.
The company's Minotaur suite provides advanced understanding of customer behaviour, motivations, preferences and purchasing propensities, empowering organisations to optimise revenue in the areas of fraud management, credit risk assessment, customer attrition/churn reduction, targeted marketing, collections optimisation, revenue assurance and anti-money laundering.
Neural Technologies has been ranked several times in the Sunday Times Tech Track 100 league table of the UK's top technology companies. It was named Large Technology Supplier of the Year 2008 by the British Computer Society and received an IT Europa European IT Excellence Award 2011 and a Global Telecoms Business Innovation Award 2011.
More information: http://www.neuralt.com
###