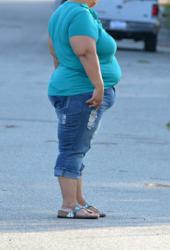 The brain chemistry of the HSR dieter is incompatible with many of today's diets, supplements, processed foods, hardcore workout routines, and short term weight loss solutions.
Toronto, Ontario (PRWEB) February 19, 2012
According to Exercise Candy president Alex Allan: Maintaining a healthy, lean physique 365 days a year for most, if not all of your life comes down to this fact about brain chemistry:
"There are two major types of people in this world when it comes to "feel good" brain chemistry; those with a high or higher sensitivity to reward, and those with a low or lower sensitivity to reward. The basic idea here is that higher the sensitivity to reward, the harder it is to maintain impulse control during certain situations. Also, people who have a higher sensitivity to reward usually have less dopamine, and will seek out more extreme impulse based behaviours to feel good. This can happen during childhood, which also could be why overweight kids have a harder time with weight management later in life."
Alex offers new perspective as to the real reason why diets fail by defining this large group of chronic dieters as "HSR" or High Sensitivity to Reward types, and uses his blog at http://www.exercisecandy.com as a platform to explain how the brain chemistry of the HSR is incompatible with many of today's diets, supplements, processed foods, hardcore workout routines, and short term weight loss solutions. Allan identifies several of the most destructive triggers for HSR's, offers alternative strategies to help avoid binge eating, and explains the "why" of the concept with the help of solid scientific studies.
Alex explains how many people with a high sensitivity to reward (HSR types) use specific high glycemic foods to satisfy the cravings in their brains; ignoring the competing feeling of fullness message that is sent from receptors in the stomach. For these people, any food that causes a huge spike in insulin and is rapidly absorbed through the bloodstream will elevate dopamine levels and get them "high." Make no mistake about it; this is a legitimate addiction that acts on the brain in a way that is similar to the actions of cocaine and other powerful drugs. The most potent offender affecting blood sugar levels and brain chemistry is refined white sugar. Not by accident, its molecular structure is one nitrogen molecule away from that of cocaine. Sugar is only one "trigger" that needs to be completely avoided by HSR's. There are several others that Allan outlines in the article, including the ingestion of artificial sweetener which he likens to; "using Tantric intercourse to overcome a sex addiction..pure torture."
Alex has identified that the major problem with many diet programs is that the focus is either based on a points system that allows small quantities of trigger foods, or a system that balances fasting and considerable caloric restriction with "cheat days" that inevitably become ridiculous displays of gluttony. This leads to negative feelings of self that contribute to a shame spiral of addiction, and the process repeats itself. The main focus of this article is to teach HSR type people that it is not their fault, and to offer strategies that will help. Through identifying their unique issues, and making changes that are favorable to their brain chemistry, their chances of success will go up.
Alex is the creator of http://www.exercisecandy.com; a fitness and nutrition blog that strives to create, import, and display only the highest quality fitness information available on the Web. Alex holds an Honours Degree in Kinesiology from York University, is a certified Kinesiologist with the province of Ontario, and is certified as a Corrective Exercise Specialist by the National Academy of Sports Medicine. In addition, he has completed numerous other certifications in the areas of strength and conditioning, core stability and fat loss, corrective and postural exercise, post rehabilitative care, functional training, and high performance sport conditioning.
###