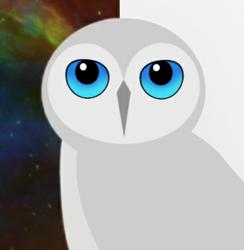 Sustainable branding that goes beyond earth tones and leaf imagery
Philadelphia, PA (PRWEB) February 22, 2012
Significant changes have taken place for Philadelphia's sustainable web design and branding firm, formerly named Web-Wis-dom. The four-year-old company has changed their name to [G] Wis Concepts and introduced a new logo and website at a launch party thrown on Saturday, February 4th, 2012. The company believes they are more accurately represented with the new identity and excited to share it with the marketplace.
The decision to update the name of the business directly relates to the company's growth. President and owner, Mather Wiswall, says, "We felt our name was a bit cumbersome, and set a limiting precedent as we do so much more than just web design. It was time for a change." The name comes from the first initial of the family name Gilbert (Mather's first name) and half of the last name Wiswall. "We wanted something short, memorable, and with a family connection."
The new logo and website have a clean, simple look with light grey as the primary color, and blue accents that are few but powerful. The choice for this palette was made while considering the amount of colored ink needed to print the design on business cards and other promotional materials. Wiswall went for "a truly sustainable look vs. the traditional earthy color tones and leaf representation." The [G] Wis brand hopes to lead a new trend in the look and feel of sustainable brands by representing the innovative and forward-thinking nature of sustainability, rather than the usual correlation with nature. This approach doesn't exclude other aspects of sustainability that go beyond protecting the planet, such as sustaining each other as human beings, and our own health and wellness.
In addition to a preference for working with sustainable businesses, [G] Wis Concepts developed their own business model around sustainability. "We have a somewhat unique way of interacting with one another and our clients," Mather says when asked about his choice for all employees and contractors to work out of their homes rather than in a central office space. "We want to keep our overhead low and, at the same time, minimize our carbon footprint as much as possible. By working out of our homes we save on the commute expenses, time, and environmental impact. We also save on the utilities and material required to maintain a central office – all savings which we can pass on to our clients in lower costs than comparable design firms." [G] Wis uses technology to communicate and bridge distance, rather than travel, whenever possible. Meetings are held via Skype, and Google Hangout which allow the visual feel of an in-person meeting, and Go-to Meeting which allows a visual presentation from a distance. This approach not only lessens the environmental, monetary, and time investment of projects, but also allows [G] Wis to maintain clients and members from around the country with ease.
Wiswall officially launched the company in 2008 partnering with Peg Eiya, his mother, as lead designer. The two designers have steadily added developers, specialists, and other designers to their arsenal as needs arose over the years, but the two, along with Mather's sister Rubi Wiswall as Office and Project Manager, remain the core of the business. For more information visit their website at http://www.gwisconcepts.com.
###