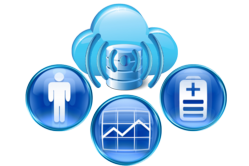 We are excited to work towards bringing this new model of mobile retail into the mainstream.
Portland, OR (PRWEB) February 17, 2012
Today, New West Technologies, Inc. today announced that they are partnering with Enterasys Networks and Honeywell to offer a Robust and secure PCI compliant Retail Wireless Networking solution with true mobility (802.3a/b/g/n along with Cellular access) in mind. New West Technologies provides solutions which are targeted directly at small to large retail environments with true end-to-end wired or wireless solution to future proof your point of sale applications.
"With the advent of the modern shopping experience today's retail has truly gone mobile, we are excited to work with Enterasys Networks and Honeywell towards bringing this new model of mobile retail into the mainstream." – Dan King
New West has designed mobile POS and cloud pos solutions which utilize the best of both worlds from Enterasys and Honeywell. Linking Enterasys Networks industry-leading 802.11n Wi-Fi solutions with Honeywell's Dolphin® series of POS devices allows for a more adaptive coverage and a more robust customer service experience. The Enterasys Wireless Solution is key component of the company's One Fabric Edge architecture, providing assured mobile application delivery for customers. This combined solution allows quality-of-service, bandwidth limits, time-of-day and local restrictions based on the relationship between the device user and the "owner" of the network.
Many of these systems utilize multiple devices—such as POS smartphones, two-way radios, laptop or tablet computers, and bar code scanners—throughout the day. Honeywell's Dolphin® 6000 Scanphone converges the functionality of these devices into a single, durable, and affordable pocket-sized device. This integrated wireless data capture solution is designed to be easy to deploy, highly secure, and features best-in-class reliability.
Today's retail requires real-time communications and access to critical data to make informed decisions at the point of customer service.
About Honeywell
Honeywell International (honeywell.com) is a Fortune 100 diversified technology and manufacturing leader, serving customers worldwide with aerospace products and services; control technologies for buildings, homes and industry; automotive products; turbochargers; and specialty materials. Based in Morris Township, N.J., Honeywell's shares are traded on the New York, London, and Chicago Stock Exchanges. For more news and information on Honeywell, please visit http://www.honeywellnow.com.
About Enterasys Networks
Siemens Enterprise Communications is a premier provider of end-to-end enterprise communications, including voice, network infrastructure and security solutions that use open, standards-based unified communications and business applications for a seamless collaboration experience. This award-winning "Open Communications" approach enables organizations to improve productivity and reduce costs through easy-to-deploy solutions that work within existing IT environments, delivering operational efficiencies. It is the foundation for the company's OpenPath® commitment that enables customers to mitigate risk and cost-effectively adopt unified communications. Jointly owned by The Gores Group and Siemens AG, Siemens Enterprise Communications includes Cycos and Enterasys Networks. For more information about Siemens Enterprise Communications or Enterasys please visit http://www.siemens-enterprise.com or http://www.enterasys.com.
About New West
Founded in 1992 in Portland, Oregon, New West Technologies is a leading integrator of retail POS software solutions and Microsoft Dynamics Retail products. As a full-service technology provider with extensive experience in small business computer networking and retail software development and installation, we deliver easy-to-use, practical solutions that dramatically improve your profitability and workflow management. http://www.newestech.com
# # #