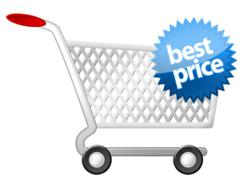 Proposed Florida legislation would require physicians to display prices, SOM allows physicians to optimize pricing structures and serve patients effectively.
Orlando, FL (PRWEB) February 17, 2012
Save On Medical has signed on a number of reputable radiology facilities throughout the state of Florida, enabling the patient population in surrounding regions to take advantage of price shopping for care with comprehensive and expansive listings, providing more options than ever. In light of the proposed Florida legislation that would require physicians to display their prices in their offices, Save On Medical allows physicians to optimize their pricing structures on their own terms and serve patients effectively at the same time.
In the last week, Advanced Imaging Centers, which has three locations throughout Central Florida, and Sugar Mill Diagnostic Imaging, serving both Citrus and Hernando Counties have signed contracts with Save On in order to provide affordable pricing options to the price sensitive patient market. The facilities' subscriptions to Save On Medical enable them to reach a segment of their consumers they previously had little access too. Dr. Michael Herron, owner of Sugar Mill Diagnostic Imaging commented on their decision to join Save On medical stating, "Our goal is to provide improved care in the tri-county area and serve the community at affordable pricing and as an independently owned facility we pride ourselves on the personalized service we are able to give patients, Save On Medical allows us to do both of those things in one place."
Through the subscriber profiles, the facilities are able to manage the services they provide, offering daily deals and opportunities to patients in need of quality care at low costs. This opportunity is especially beneficial to uninsured patients or those with 80-20 plans or high-deductible health plans, however the website adds more value than just the ability to book and pay for the services online. Save On Medical also serves as a patient resource, allowing the patient to see the true costs of services and determine what is important to them when it comes their care, whether that be quality of service, technology, convenience or price. Through the web application, the physicians are also able to communicate with the patients directly and monitor their success through the provided feedback.
To claim your facility and learn about what Save On Medical can do for your practice, visit the website today.
About Save On Medical
Save On Medical is a premiere resource for patients when it comes to shopping for and booking medical services; it also enables physicians to reach the patients in the increasingly popular price-sensitive market. Patients are able to search for medical services like cheap MRIs and low cost CT scans by price, quality and convenience with the help of the SOM Docometer. By comparing average costs of services in the area, Save On Medical allows for pricing transparency in the health care market, which enables the patient to decide what is important to them when it comes to their care. In the same way that travel sites such as Hotels.com and Travelocity work, Save On Medical provides the patient with all of their options, then helps them to easily schedule appointments and pay for the service stress-free and at a fraction of the price.
###