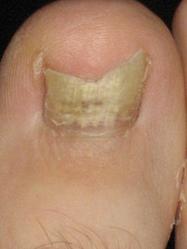 Those wishing to rid their fingernails or toenails of fungal infection will be able to receive the fast 1 hour treatment at the Atlanta Laser Nail Center
Atlanta, Georgia (PRWEB) February 17, 2012
The nation's largest network of physicians providing the new innovative laser fungus removal procedure for both toenails and fingernails is pleased to announce the addition of an Atlanta, Georgia office to serve people who have been suffering from fungus infection. Unlike previously available treatments using topical and oral antifungal agents, lasers have been shown to be both effective and safe to patients. Those wishing to rid their fingernails or toenails of fungal infection will be able to receive the fast 1 hour treatment at the Georgia Laser Nail Center location in Acworth.
Patients receiving the treatment report that they experience no pain or discomfort and some FDA trials using lasers have shown 89% effectiveness in killing Onychomycosis, the medical term for a fungal infection of the nails. The procedure uses laser light specifically tuned to kill the fungus organisms without affecting any of the other living tissue near the nail.
Since 2009, Laser Nail Center has grown from 1 office to a current 43 locations nationwide including 11 California toenail fungus treatment centers and of course our latest location treating nail fungus in Georgia. To learn more please visit Laser Nail Center on the web at http://www.lasernailcenter.com.
###