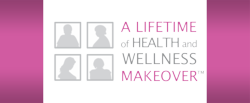 I think it is a wonderful program that is really going to be very holistic in looking at all aspects of the womens' lives as well as their families. I haven't really seen a lot of programming out there that does that."
Pompano Beach, FL (PRWEB) February 17, 2012
O2 Media's television studio has held multiple casting calls to accommodate the overwhelming response to their 'search for reality stars' for their new series called "A Lifetime of Health and Wellness Makeover™." The first episode of this twenty-four week series will air on February 20 at 7am (et/pt) on Lifetime Television. The series will follow the journeys of four women to health and wellness. Viewers at home will also have a chance to enter and win their own makeover, along with other amazing "gifts of health".
The series will explore the challenges that women in America face in regards to the well being of themselves and their families. Viewers can tune into the weekly series or follow it online at http://www.thebalancingact.com to learn about the products and solutions that help fight the weight epidemic that affects more than 130 million Americans. Founding President of the Healthy Weight Commitment Foundation, Lisa Gable, offers the shocking statistics that drive the organization to continue their mission to fight obesity in America; 35% of Americans are obese and 70% are overweight.
"I am very excited about the health & wellness makeover. I think it is a wonderful program that is really going to be very holistic in looking at all aspects of the womens' lives as well as their families. I haven't really seen a lot of programming out there that does that," stated Danielle Silverman, VP of Programming at "The Balancing Act."
"The Balancing Act" also hit the streets to find out what women would change about themselves when it comes to their health, wellness and appearance. A lot of the women who were interviewed had the same changes on their wish list and those are some of the topics that the makeover series will be focusing on.
Between airings, you can visit http://empower.thebalancingact.com/ to follow the reality stars through real-time photos, blog entries, videos and more. In addition, the website offers viewers the option to share their own experiences with health and wellness and even get tips from contributing experts.
About "A Lifetime of Health and Wellness Makeover" Series-
This special series details the six month journey of four women who want to transform their lives in the areas of health, nutrition, fitness, beauty, lifestyle and empowerment. Partners of the series include Premier Fitness Camp at La Costa Resort, MARATHON®., The American Council on Exercise®, MODA by Sofia, Proskins, LTD, Onnit™ Labs, LLC, StepGym, Chi Living®, Bejo Seeds, Inc., Armpocket™, SDC Nutrition, Inc., Shock Absorber, US Inc. and The Healthy Weight Commitment Foundation. The series will air Monday mornings at 7am (et/pt) for six months, starting January 30th.
About "The Balancing Act" on Lifetime TV-
"The Balancing Act," a Branded Entertainment show, which airs on Lifetime Television at 7am (et/pt) is a production of O2 Media Inc. and BrandStar Entertainment. "The Balancing Act" is America's premier morning show that's about women, for women and trusted by women. For information or to view a show, visit http://www.TheBalancingAct.com
###