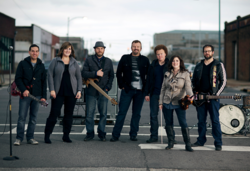 Lynchburg, VA (PRWEB) February 16, 2012
Liberty University's College For A Weekend (CFAW) is hosting the Come To The Well Tour, featuring nationally recognized musical guests, Casting Crowns, Matthew West, Royal Tailor and Lindsay McCaul on Saturday, Feb. 18. Doors open at 6:30 p.m. and Casting Crowns is set to take the stage at 7 p.m. for this sold-out event in the Vines Center on Main Campus.
CFAW takes place four weekends each year—two in the spring and two in the fall. During this event, Liberty opens its campus to prospective students who are invited to stay in the residence halls, attend classes and participate in all campus activities. This opportunity is intended for transfer students and high school sophomores, juniors and seniors to experience Liberty and aid in their college choice decision. To attend CFAW Feb. 16-19 or March 22-25, students, youth pastors and parents can contact Liberty's Admissions Office at (800) 543-5317 Mon. - Fri., 8 a.m. - 9 p.m., and Sat. 10 a.m. - 6 p.m., or visit http://www.libertycfaw.com.
Each CFAW event features a concert on Saturday night with nationally recognized musical guests. No stranger to Liberty, Casting Crowns will once again headline at this weekend's CFAW. Based in Atlanta, Ga, Casting Crowns was signed in 2003 by Beach Street Records. They have been awarded 14 GMA Dove Awards, three GRAMMY Awards and one American Music Award. Additional information is available at http://www.castingcrowns.com.
About Liberty University
Liberty University, located in Lynchburg, Va., is the world's largest Christian university. More than 12,000 students attend classes on its 6,500-acre residential campus and more than 65,000 study through its thriving online education program.
###