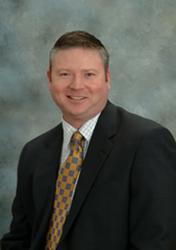 I believe every person deserves to have capable legal representation when he or she crosses paths with the law. I hope that visitors to my website find answers to their questions and feel comfortable calling my office for help.
Ashville, Alabama (PRWEB) February 18, 2012
Alabama law firm The Law Office of Dennis Rushing, PC has launched a new website dedicated to educating St. Clair County residents of their legal rights and options in a variety of practice areas.
The site contains useful information about workers' compensation claims, DUIs in Alabama, personal injury lawsuits and domestic law. It is designed to remove some of the uncertainty and stress that accompanies any legal proceeding. Additionally, it provides valuable insight regarding Mr. Rushing's ethical nature and approach to practicing law.
Visitors to the firm's website also learn that, as an experienced Ashville attorney, Dennis Rushing has good relationships with other professionals in St. Clair County. He often receives referrals from those in his community.
About The Law Office of Dennis Rushing, PC
The Law Office of Dennis Rushing, PC was founded by Dennis Rushing, an attorney practicing law in Alabama since 1995. Mr. Rushing works directly with clients and acts quickly to provide immediate legal assistance in pressing matters while simultaneously developing long-term solutions to complex problems. He has established lasting relationships with many clients who speak highly of his services.
Mr. Rushing's primary focus areas are:

Workers' compensation
DUIs
Personal injury
Domestic law
Learn more about The Law Office of Dennis Rushing, PC and the firm's services on the new website or by calling 205-594-2600.
###