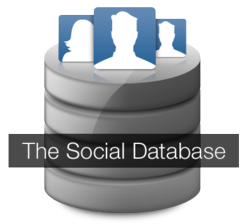 We provide rich, actionable data that empowers marketers to dramatically improve their marketing programs through a much deeper understanding of their fans.
Santa Monica, CA (PRWEB) February 23, 2012
Fan Appz, a leading social media marketing platform, today announced the Fan Appz Social Database and its vision for leading the social media marketing industry. The company also announced several upgrades to its suite of publisher, promotion, and engagement apps. The Fan Appz Social Database delivers a new social intelligence that marketers can use to make actionable insights to acquire customers, increase ROI, and create more engaging, personal experiences with their fans via social websites, their websites and other media.
The Data Opportunity
As social media sites rapidly evolve, savvy marketers need more cost-effective ways to capture and maximize the value of social data to improve various marketing programs (e.g., email, website content, catalog, direct mail, sweepstakes, advertising, etc.). Unlike many other solutions, Fan Appz captures both aggregate and individual data that helps improve user experience and a brand's overall marketing.
"Today most marketers have a limited amount of data from their social media interactions," said Jon Siegal, CEO of Fan Appz. "Acting on this limited information is like trying to solve a Rubik's cube by only looking at one panel. We provide rich, actionable data that empowers marketers to dramatically improve their marketing programs both on and off social media sites through a much deeper understanding of our partners' fans' interests and behaviors."
A New Social Intelligence
Fan Appz is leading companies across four active phases of social media marketing: Grow, Engage, Learn, and Convert. Initially, a marketer's primary focus is growing its fan base and overall social media activity. Next, marketers often focus on engaging their fans to create more personal, deeper relationships and to help the brand to be heard above the "noise" on social media sites. The majority of companies are in the growth and engagement phases. As companies prepare for and/or enter the learning phase, many marketers are missing a valuable ingredient: social intelligence.
Social intelligence is the capacity to leverage social media data about fans to help brands improve, accelerate, and optimize their marketing programs. In the learning phase, marketers begin to increase their "social IQ" by gathering qualitative and quantitative data to enable a deeper understanding of their fans. Finally, in the convert phase, marketers can turn this social intelligence into actions that improve their marketing programs. The key is capturing the right data at the right time.
Fan Appz Social Database
The Fan Appz Social Database allows brands to collect rich, actionable data about fans through their social interactions with marketers and their content. It empowers marketers with a new social intelligence and the ability to create more personal and valuable one-to-one interactions with their fans. The Social Database then harnesses fans' evolving interests, habits and social engagement with brands to help improve a range of marketing programs (e.g., email, website content, catalog, direct mail, advertising, etc).
The Social Database integrates social intelligence across all marketing channels with a wide range of benefits such as: real-time qualified leads, improved engagement rates, higher conversion rates, and opportunities to personalize user experiences and increase lifetime customer value. Using this data can also grow TV viewership, improve ad response rates, and help increase profitability.
For example, a retailer could run a series of polls in which fans vote on their favorite new apparel. Using poll results, the retailer can integrate fan favorites into store signage, save these data points in its customer database, and tie each poll response to a unique customer record. The next round of its promotional marketing emails can dynamically personalize the email subject line and content to reflect an individual customer's unique preferences. Highly customized content leads to greater email open and click-through rates, increased transactions, and a higher average order value. The newfound success of this email program is a direct result of social intelligence driven by valuable data.
Fan Appz also made several upgrades to its suite of social media marketing apps. Key upgrades include: 1) new publisher apps; 2) new customizable designs and ways to share across social media sites and email using its engagement apps; 3) a new sweepstakes engine and refer-a-friend feature for its promotion apps; 4) new data analytics capabilities for publisher, engagement, promotions, and white label apps; 5) and a single, more secure admin panel from which to manage several social media pages at once. For more information on Fan Appz' complete suite of apps, visit http://fanappz.com.
About Fan Appz
Reaching more than 100 million social media users, Fan Appz technology is used by many of the world's largest sports, entertainment and retail companies and tens of thousands of businesses to maximize the lifetime value of their customers and fans. Fan Appz was founded in 2008 and is headquartered in Santa Monica, CA. For more information, please visit http://fanappz.com.
# # #