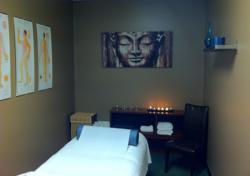 89% of Garden Acupuncture patients return for continued treatment
Brooklyn, NY (PRWEB) February 29, 2012
Every year Garden Acupuncture in Park Slope, Brooklyn has been in business, they make convenient updates and add additional space to their treatment facility. Two treatment rooms and a private office space makeup the growing business's relaxed atmosphere.
It's no wonder the business is succeeding, 89% of Garden Acupuncture patients return for continued treatment and 74% of patients return for relief of a second health concern.
Garden Acupuncture's nationally board certified and licensed practitioners, Alexander Goldberg and Lisa Metzger, know the importance of putting resources back into the business to help make office visits comfortable, relaxing and streamline for every patient.
Here's a short list of some of the amazing amenities this office uses:
-Insurance accepted (great cash plans for those without insurance)
-Expanded evening and weekend hours
-Average wait time is less than 2 minutes
-Comfortable and Spa-like treatment rooms
-Patients can schedule their own appointments online
-Full workout center available at no extra cost!
Check out the video below to learn more about Garden Acupuncture.
Garden Acupuncture is located in Park Slope Brooklyn, next to the Food Co-Op
790A Union St (between 6/7th Ave)
GardenAcu.com
Specializing in fertility medicine and pain resolution using acupuncture, Chinese herbal therapy and nutritional counseling.
###