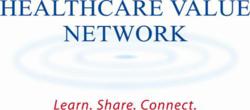 Our members are active in conducting real-world experiments and have achieved great success so far. We're excited to see that continue with Cohort Five."
--Helen Zak, president and COO of the Healthcare Value Network
Appleton, WI (PRWEB) February 20, 2012
The Healthcare Value Network is pleased to announce the formation of its fifth cohort, or learning community, of health systems across the U.S. and Canada.
The Network unites healthcare leaders who share a commitment to providing high-quality, cost-effective care through the application of lean. "Our members are organized into multiple cohorts of roughly nine each, for purposes of on-boarding and the coordination of site visits," explained Mike Stoecklein, director of the Network. "Each member is able to learn, share and connect with the other 52 member organizations."
The following health systems are part of the Network's fifth cohort:

Martin's Point Health Care - Portland, ME
MemorialCare Health System - Fountain Valley, CA
Oregon Health & Science University - Portland, OR
Scottsdale Healthcare Osborn Medical Center - Scottsdale, AZ
St. Rita's Medical Center, a member of Catholic Healthcare Partners - Lima, OH
Stanford Hospital & Clinics - Stanford, CA (Stanford is moving to the fifth cohort from its previous cohort)
Vancouver Coastal Health - Vancouver, British Columbia, Canada
WellSpan Office Center - York, PA
They join 46 other North American systems, which are already members, bringing total membership to 53.
"The goal is to transform healthcare by lowering cost and improving quality in patient care. This network of providers who are willing to think and act differently is where it starts," said Helen Zak, the Network's president and COO.
Network members benefit from:
Intensive site visits, known as Gemba Learning, at their colleagues' facilities.
Access to standard work templates, articles and videos, including exclusive member resources.
The Network's proven assessment methodology to gauge progress on their lean journeys.
Peer-to-peer discussions, relationships and learning opportunities.
Established in 2009, the Network was founded by the ThedaCare Center for Healthcare Value and the Lean Enterprise Institute (LEI). It is now an integral part of the Center and its mission to bring together the most thoughtful leaders in business and healthcare. Working collaboratively with providers and purchasers, the Center identifies the best examples of revolutionary thinking in healthcare delivery, payment and transparency. The end result is greater value for patients and purchasers.
###