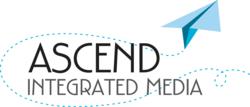 Overland Park, KS (PRWEB) February 17, 2012
Custom content, trade show and event publisher Ascend Integrated Media LLC is proud to announce a new agreement with Three Stage Media to represent their Virtual Totebag digital service to the trade show industry.
Virtual Totebag is an innovative digital service that helps organizers, exhibitors and sponsors to dramatically reduce paper usage as a critical part of the event's green initiative. In addition, it is a revolutionary way for exhibitors to distribute literature in digital form for year-round reference.
Virtual Totebag's online reporting for event sponsors and exhibitors provides actionable insights into what trade show attendees downloaded, which results in a powerful sales lead-generation tool to help exhibitors maximize their exhibit investment.
"Virtual Totebag is a tremendous addition to the suite of print, digital and mobile products and services that we can offer to our trade show and event clients to help them to more effectively and profitably communicate with their constituents and attendees," said Ascend CEO Cameron Bishop. "This new service is a natural solution for associations and event owners that are looking to promote their green initiative and, at the same time, create a more valuable experience for exhibitors and attendees."
Bishop also noted that Virtual Totebag has tremendous potential to serve as a profit center for trade show owners. "We were impressed with the sponsorship opportunities and digital real estate that can be monetized," he said. "Our inside team of 10 media sales specialists is really motivated to work with clients on Virtual Totebag sales."
Len Ostroff, CEO of Virtual Totebag's developer company, Three Stage Media, stated that "the partnership with Ascend to represent Virtual Totebag in the trade show industry is a real asset to growth for this service. The company's portfolio of nearly 60 event clients will enhance the introduction and use of this efficient and effective new digital marketing tool."
About Ascend Integrated Media: Ascend Integrated Media LLC is a custom media agency that specializes in custom publishing, custom content and trade show publishing, established in 1982 in Overland Park, Kan. Ascend Integrated Media is uniquely positioned to work with companies, associations and events to develop and produce brand-enhancing communications products.
The company engages on behalf of the client to create, produce and distribute print, digital and mobile content associated with marketing, branding, events and trade shows and social media initiatives. Ascend's suite of fully integrated products and services includes print and digital magazine publishing, show daily newspaper publishing, newsletters and eNewsletters, membership directories, product buyers' guides, exhibit guides and maps, annual reports, hotel door-drop services, advertising and sponsorship sales representation, health care study guides, patient-care information, event-related website development and management, smartphone and client-specific handheld device application development as well as social media account management, targeted text and text couponing services and QR code programs.
About Three Stage Media: Three Stage Media Inc. incorporates today's top trends and technologies into face-to-face events. The company's eco-friendly event collateral solutions and social networking applications enable attendees and exhibitors to connect and collect information online, offline and on the go. Visit http://www.threestage.com for more information.
###