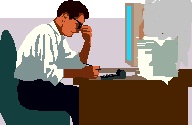 I do a lot of pro-bono work for churches, even for the corporate sector, where I bring this kind of education, at no charge; to the community I let people know about the benefits of being fiscally fit.
(PRWEB) February 22, 2012
Summit is made for the professional who is not afraid of challenges, for the type of Accountant, or Enrolled Agent who is undaunted by growing a tax and estate accounting practice; Summit will help avoid these pitfalls: "do it yourself Internet consumers," Constant changes, every two years in technology alone, clients' procrastinating, no referrals, predatory competition and more. End the tax season roller coaster become active in a nonprofit to serve the community year round, while educating consumers who need help.
Join our nonprofit Speakers bureau; with our aging population there have never been more people who need education and help. Employers and Civic groups are desperate for professional speakers who provide education without a sales pitch. Summit is made to help address groups who need guidance and prosper while developing a tax and estate accounting practice. SOFA and the Summit program positions Accountants and enrolled Agents as the content expert in your community; by serving in a community educators role through our nonprofit speakers' bureau, as a Tax planning content expert to create recurring monthly revenue, while allowing a growing practice leader to create their own schedule, and achieve balance in their life.
SOFA, an 501 c 3 is devoted to helping accountants and enrolled agents build a prosperous tax and estate accounting practice planning practice while becoming the "go to," source for knowledge in their community. We help achieve that balance in life. Summit and its SOFA training program will enable a tax and estate accounting practice to provide valuable services to families in the local community, while working in a one on group environment balancing a practice, a family, and other interests.
# # #