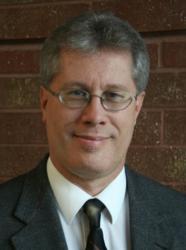 Ryan Carstens is a perfect fit for the needs of Salt Lake Community College. As the Associate Provost of Education and Community Partnerships, his experience and insight will allow the College to enhance its partnerships and provide an excellent education
Salt Lake City, Ut (PRWEB) February 18, 2012
Salt Lake Community College has named Dr. Ryan Carstens as its new Associate Provost of Education and Community Partnerships.
Carstens has 27 years experience in leadership and administration in higher education including experience as Dean of Educational Services and Dean of Educational Initiatives & Technology Services.
"Ryan Carstens is a perfect fit for the needs of Salt Lake Community College," said SLCC Provost of Academic Affairs Chris Picard. "As the Associate Provost of Education and Community Partnerships, his experience and insight will allow the College to cultivate new and enhance existing partnerships and continue to provide a first-rate education for its students."
Carstens holds an MS in Curriculum and Instruction from Oklahoma State University and a Ph.D. in Educational Leadership from the University of Texas at Austin.
About the College: Salt Lake Community College is an accredited, student-focused, urban college meeting the diverse needs of the Salt Lake community. Educating and training more than 62,000 people each year, the College is the largest institution of higher education in Utah. The College has 13 sites, an eCampus, and nearly 1,000 continuing education sites located throughout the Salt Lake valley. Courses are offered during both traditional and accelerated semesters, during the daytime, evenings, and weekends. Personal attention from an excellent faculty is paramount at the College, which maintains a student-to-teacher ratio of less than 20 to 1.
For more information, contact Joy Tlou at: (801) 792-6067.
###