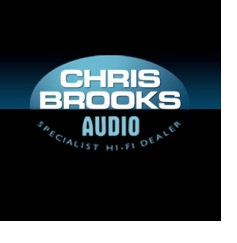 Simple Audio answers the challenges of providing high definition music in a range of situations at a more affordable price point than was previously achievable
Warrington, Cheshire (PRWEB UK) 18 February 2012
Chris Brooks Audio today announced that they are authorised partners of Simple Audio devices, a leading worldwide provider of innovative multi-room audio solutions for the home. Simple Audio is the first affordable HD sound system that will play your music at 24 bit - the sound quality the professional recording studios intended. Their high performance amplifiers make it possible to hear the subtleties of sound at every resolution.
Chris Brooks, owner of Chris Brooks Audio said, "Simple Audio answers the challenges of providing high definition music in a range of situations at a more affordable price point than was previously achievable."
A host of playback options are available. Simple Audio provides single room and multi-room playback in high-resolution, including features such as

24 bit High Definition
Choice of iPad, iPhone or desktop control software
Supports MP3, AAC, uncompressed CD, WAV, AIFF, FLAC and Apple Lossless formats
Electrical and optical digital outputs
2 x 50 watt continuous output power.
Simple Audio will manage your entire digital music collection via a free desktop controller. This application brings together music you have stored on all your favourite digital devices - your computer, iPhone, iPod Touch, MP3 Player, iPad and more. You can also stream Internet radio and online music services. It's easy to set up your playlists and you can use your iPhone or iPad to control what's playing. Simple Audio HD Players are manufactured from environmentally friendly materials throughout, including premium grade aluminium and tempered glass. For more information visit http://www.chrisbrooksaudio.com .
About Chris Brooks Audio
Chris Brooks Audio is a multimedia solutions innovator providing technologies for processing, managing and distributing high quality video and audio, allowing seamless control, conversion and connectivity between many classes and sizes of digital entertainment devices.
###