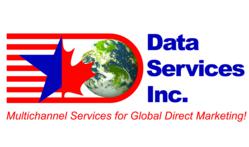 Adding the capability to perform data hygiene services for mandarin character sets will allow us to meet the needs of those direct marketers for whom mailing to businesses and consumers in the local-language is a must
Salisbury, MD (PRWEB) February 22, 2012
Data Services, Inc., a leading supplier of US, Canadian and international direct and email marketing services, announced today that it will be adding the ability to standardize, correct and validate Chinese postal data in simplified mandarin character sets to its suite of international address hygiene services. The product, China-Complete, will be officially launched as part of Data Services' exhibition at the inaugural Direct Marketing Expo held as part of the Technology for Marketing & Advertising (TFM&A) Conference February 28 – 29, 2012 at Earls Court II in London, UK.
"Data Services has for some time had the ability to process Chinese postal data in the Roman alphabet" noted Data Services' President/CEO Jerry Messer, "but adding the capability to perform similar data hygiene services for mandarin characters sets will allow us to meet the needs of those direct marketers for whom mailing to businesses and consumers in the local-language is a must." The China-Complete Data Processing service also offers multi-byte character international merge/purge services that will allow organizations to eliminate duplicate address records at the individual, household or residential level.
As part of its presence at TFM&A London, and its ongoing 45th Anniversary Celebration in 2012, Data Services will be offering special introductory pricing to conference attendees. The China-Complete service joins Data Services' product for direct marketers targeting the Japanese market, Japan-Complete, within its suite of local-language data processing services for markets in the Asia-Pacific region.
About Data Services, Inc:
Founded in 1967 and based in Salisbury, MD with offices in New York, Florida and Virginia, Data Services, Inc. is a leading provider of US, Canadian, and international data processing, enhancement and email marketing services for direct and multichannel marketing organizations across the globe. These services include US, Canadian, and international address hygiene, international merge/purge, international NCOA, email address verification, match back processing, data appends, online list rental fulfillment, email broadcasting services and much more. Data Services will be exhibiting at TFM&A London, February 28 – 29, 2012 at Stand G60. More info is available on the web at http://www.dataservicesinc.com.
# # #