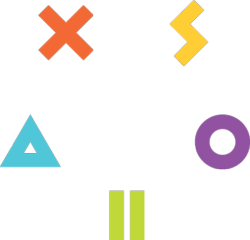 We are proud to be nominated for the Florin Award, alongside our partner, Qiwi. Both companies work diligently to provide the best in-game payment solutions worldwide.
-Albert Donahue, VP and Co-Founder, Xsolla
Los Angeles, CA (PRWEB) February 17, 2012
Xsolla, the leader in providing in-game payment solutions was recently nominated for the 2012 Florin Awards, an industry-specialized achievement bestowed upon leaders within the field of transaction services. Xsolla, which specializes in online games, has been growing exponentially, winning international accolades from various payment and media outlets recently.
Xsolla could potentially take home awards in three separate and distinct categories: 'Winner Jury Vote', 'Winner Community Vote' and 'Best Product Pitch.' Five finalists are up for the prestigious Florin honor, including Xsolla, and partner Qiwi, which offers global integrated payment systems. Those desiring to aid in the electoral process can visit http://www.thepaypers.com/florin to vote; visitors to the website can cast their ballot daily.
Created in 2010 to "stimulate innovation in the transaction services industry by providing the nominees and the winners with substantial benefits to assist the promotion of their innovative products," the 2012 Florin Award will be presented on April 19,th 2012 at the European Payments Consulting Association (ECPA) Summit in Rome.
The 2012 Florin is awarded by the EPCA and The Paypers; The Paypers is a leading source of payment systems news designed to keep payment professionals informed of all industry developments, with an emphasis on online payments, online banking, mobile payments and e-invoicing.
"We are proud to be nominated for the Florin Award, alongside our partner, Qiwi. Both companies work diligently to provide the best game payment solutions worldwide. Our employees work around the clock to make sure that game publishers' needs are met and gamers can purchase virtual currency securely and conveniently," stated Albert Donahue, VP and Co-Founder of Xsolla.
About Xsolla:
Xsolla specializes in online games, providing localized in-game payment solutions for global reach. Xsolla has been providing payment solutions with easy integration and high payment conversion rates for over 6 years. Xsolla's headquarters are in Los Angeles, California, with offices in Russia, Ukraine, Belarus and Kazakhstan. Xsolla partners with over 250 payment service providers offering credit and prepaid cards, mobile payments, e-wallets, cash and e-cash, payment kiosks and offers- all within one platform- with no installation, currency exchange or chargeback fees. Xsolla partners with more than 300 game publishers worldwide, including many of the leading casual and social game companies such as Valve Corporation (Steam), Aeria Games, S2 Games, Gameforge, Bigpoint, Wargaming.net and more. For more information or a free proposal, please visit Xsolla online at http://www.xsolla.com.
Social Media:
Follow Xsolla On Twitter: @xsolla http://www.twitter.com/xsolla
Facebook: http://www.facebook.com/xsollausa
Linked In: http://www.linkedin.com/groups/Xsolla-USA-Inc-3837120
Newsroom & Blog: http://www.newsroom.xsolla.com
###