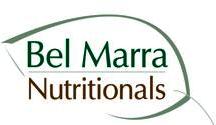 Bel Marra Nutritionals has formulated 20/20 Vision to contain the optimal amount of lutein and other ingredients to promote healthy vision.
Toronto, ON (PRWEB) February 19, 2012
Bel Marra Nutritionals, well know for offering high-quality, specially formulated vitamins and nutritional supplements, supports research of the natural ingredient lutein and delivers on the optimal dosage that will promote positive impact on vision.
Healthy vision plays a critical role in our day-to-day lives. Unfortunately, our vision is vulnerable to aging and deterioration over time. According to Dr. Victor Machione, a Board-certified doctor and pioneer in nutritional medicine, "these scientific studies point to a new generation of vision savers that are giving weakening eyes the natural boost needed for healthier vision. Vision loss doesn't have to be inevitable."
One nutrient has substantial research behind it, backing it as the ideal choice for supporting and protecting vision and aging eyes. This nutrient is lutein, a substance found in small amounts in some dark green leafy vegetables and a few other sources. From this research it was noted "there is a substantial body of evidence that benefits of lutein are justified, particularly in relation to age-related mascular degeneration."
Lutein possesses some physical and chemical properties which make it ideal as a supplement for supporting vision and macular health. First, lutein is a powerful natural anti-oxidant. It works to neutralize free radicals which can wreck havoc on the eyes. Years of sunlight and exposure to chemicals cause free radials throughout the body. The eyes are at higher risk, due to the high exposure to UV light from the sun. Lutein can combat the free radials, preventing them from doing damage to the eyes impeding healthy vision.
The more important property of lutein is that it is one of the main pigments which make up the human macula. The macula is the part of the human eye which absorbs UV light, protecting the rest of the eyes. Over time UV lights takes a toll on the macula and it becomes weaker. Without this protective ability, serious damage can occur in the eyes and to our vision.
Luckily, nature has provided a way to support the macula, in the form of lutein, and promote healthy vision. Oral supplementation actually increases the level of lutein in the eye which helps to build up the eye's natural defenses. It is estimated that the average North American naturally consumes 1-2 mg of lutein a day. But, clinical research has shown that the major benefits lutein offers occur at 10 mg a day. As a result Bel Marra Nutritionals has formulated 20/20 Vision to contain the optimal amount of lutein and other ingredients to promote healthy vision.
(SOURCE: "Arch Biochem Biophys" December 2011)
As the distributor of 20/20 Vision which contains lutein, Bel Marra Nutritionals offers high-quality vitamins and nutritional supplements in formulations designed to address specific health concerns. All ingredients are backed with scientific evidence. Every product is tested for safety, quality, and purity at every stage of the manufacturing process. Furthermore, Bel Marra Nutritionals products are produced only in Health Canada approved facilities, going that extra mile to ensure our health conscious customers are getting top quality products. For more information on Bel Marra Nutritionals visit http://www.belmarrahealth.com or call 1-866-531-0466.
Bel Marra Nutritionals, Inc.
100-7000 Pine Valley
Woodbridge, ON L4L 4Y8
Jim Chiang, CEO
pr(at)belmarrahealth(dot)com
866-531-0466 X245
http://www.belmarrahealth.com
###