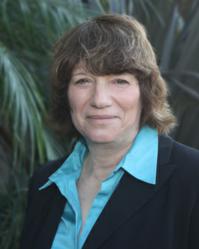 Tax Compliance is essential to the resolution of back tax liabilities and to the prevention of future tax problems.
Los Angeles, CA (PRWEB) February 21, 2012
Before taxpayers can resolve their back taxes with the IRS or State, they must be in compliance with current tax regulations. For example, individual or corporate taxpayers who have unfiled federal or state tax returns, must generally file those returns; businesses who owe payroll taxes must start to make regular payroll tax deposits to the IRS and State so that they do not accrue additional payroll tax liability; and self-employed individuals must make quarterly estimated tax payments to avoid owing taxes again.
From the time they first retain her tax resolution services, Lesley A. Sive, Attorney at Law, works hands-on with her clients to resolve their tax issues. She provides her clients with an honest, straightforward analysis of their tax problems, identifies the issues in each case and determines the best possible resolution based on each client's unique financial circumstances. One of her first orders of business is to work with her clients to bring them back into compliance so that she can resolve their tax liabilities. Her focus is not only on current compliance but also on future compliance so that her clients don't compound their problems by incurring additional tax liabilities. She believes in prevention as much as in a cure and continues to advise her clients on tax compliance issues long after the resolution of their liability issues. She also now offers seminars to individuals and businesses to help them understand current tax issues as well as issues that may affect them in the future.
Lesley A. Sive, Attorney at Law, is a graduate of Loyola Law School, Los Angeles and has been a member of the State Bar of California since 1985. She has successfully resolved thousands of tax resolution cases for individuals and businesses across the United States involving payroll and sales tax, personal and corporate income tax and civil penalties, including trust fund recovery penalties. The resolutions she has obtained for her clients have included installment agreements, offers in compromises, penalty abatements, garnishment and levy releases, lien subordinations, discharges and withdrawals and innocent spouse petitions. She represents clients in audits, federal and state tax appeal hearings and in the United States Tax Court.
For more information or to receive a no-cost consultation, contact Lesley A. Sive, Attorney at Law at (310) 980-5798 or visit http://www.lesleysivetaxconsulting.com.
###