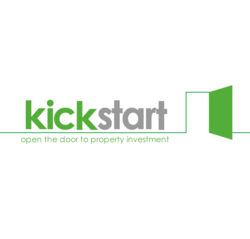 It is an incredibly useful tool for anyone interested in property investment training.
(PRWEB UK) 20 February 2012
A brand new property investment training programme has been launched named KickStart to help up and coming property investors learn all they need to know about how to successfully make the right investment decisions.
The scheme which is an "incredibly useful tool for anyone interested in property investment" aims to give those looking into placing large sums of money into brick and mortar the best introduction and all the information they need to ensure they are getting the best deal.
The property investment training programme is made up of different tools to ensure that everyone who has signed up is equipped with everything they need to start investing in property.
Each member will be assigned their own individual property mentor who will guide them through the world of property investment.
They will also get access to an exclusive library of e-books 'The No-Nonsense Guides' written by an experienced property investor with a new book updated every two weeks.
Members will also get access to special investment opportunities five days before anybody else, weekly property news update podcasts and invitations to property investment events.
Matt Dyas, coordinator of KickStart said:
"I'm really excited about the launch of KickStart, the whole team have put in a lot of effort to make it happen and we are all really pleased with the end result. It is an incredibly useful tool for anyone interested in property investment training and there is nothing else quite like it out there.
"The fact that each person who signs up will have their own property mentor is brilliant, it's someone they can turn to if they have any problems or queries about property and I think this really sets KickStart aside from other property courses that are available."
He added:
"The No Nonsense Guides are also fantastic, they have been written exclusively for KickStart by someone with over 15 years property investment experience and who has made in excess of £100million worth of deals. Anybody who reads them will genuinely learn a lot.
"KickStart does exactly what the name says, it can genuinely help kick start people's property investment careers through self-education and expert guidance."
For more information on the KickStart training scheme see the website: http://www.weopenthedoor.co.uk/.
###