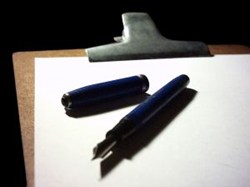 This is an important development in the fight against this type of fraud.
Ipswich, UK (PRWEB UK) 20 February 2012
A new national database of proven insurance fraudsters is due to be set up in the UK. The Insurance Fraud Register (IFR) will be accessible to all insurers across all product lines and is hoped to 'deliver a serious blow to insurance cheats' according to the Managing Director of the software firm involved.
The project, which is a joint venture between the ABI, the Insurance Fraud Bureau and the appointed software specialists Detica NetReveal, is the latest in a number of initiatives to counter insurance fraud.
When applications for new policies including car insurance are being processed insurers will be able to refer to the IFR to identify anyone who has been reported as committing insurance fraud in the past. Richard Davies, Head of Fraud at AXA and a leader of the project, has said that consumer organisations will be educated as to the purpose of the register and insurers will remain committed to paying out genuine claims as quickly as possible.
A number of insurers will be working with the IFB to test out systems prior to the delivery of the register which is likely to be in July 2012.
Andrew Goulborn, Commercial Director at Tiger.co.uk commented, "For some time we have been calling for the government to crackdown on uninsured drivers and other areas of motor insurance fraud, so as not to penalise the country's law-abiding motorists. This is therefore an important development in the fight against this type of fraud, which is reported as adding an estimated £50 to the price of every policy. This initiative should go some way towards helping insurers to save thousands of pounds in fraudulent car insurance claims and to help protect honest motorists."
News of the launch of the IFR follows the set up of the police Insurance Fraud Enforcement Department in January 2011.
About http://www.tiger.co.uk
Tiger.co.uk is a trading name of Call Connection Ltd. Tiger.co.uk is a UK based, independent motor insurance comparison site, offering insurance quotes from over 150 motor insurance brands. Call Connection Ltd is authorised and regulated by the Financial Conduct Authority (FCA number 308374).