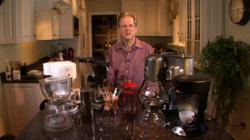 The French press can make or break your coffee if you've never learned to use it properly
Warrenville, IL (PRWEB) February 17, 2012
Enter CoffeeCON 2012, Kevin Sinnott's creation. In the sleepy Chicago suburb of Warrenville, Illinois, he unveils this special day-long consumer coffee conference on Saturday, February 25, from 9 a.m. to 5 p.m., at the IBEW building, 28600 Bella Vista Parkway.
"Coffee is better than wine," says two-time coffee author and brewing expert Kevin Sinnott. "But, wine comes ready to drink. Popping a cork is easy and screw tops even easier. Coffee must be prepared moments before consumption. Most home brewers destroy the subtle flavors. I'm making it my mission in life to give people a chance to learn how to appreciate coffee and how to brew it. More people have had good wine than good coffee."
This coffee-obsessive is creating the ultimate first-ever consumer coffee conference that is drawing top experts from around the world to create a coffee university where they will teach every brewing method available.
"For years there have been conventions for coffee buyers, sellers and shopkeepers, but nothing for people who just drink coffee," says Sinnott.
While the quality of beans has increased the ability to brew great coffee, it can often be a mystery to the average person. Then there are the coffee connoisseurs who want to expand their palates and knowledge of brewing styles but can't experience everything, even at local roaster seminars.
"The French press can make or break your coffee if you've never learned to use it properly," Sinnott explained. "Most automatic drip coffeemakers don't get water hot enough. Or they expose the grounds to hot water long enough to extract bitterness. Then the consumer backs off the coffee formula and ends up with weak, bitter coffee."
At CoffeeCON 2012, Sinnott is creating something for everyone.
Hands-on labs will be available to learn all the latest methods of Slow-Brew, including Chemex, French Press, Hario Drippers, and Syphon/Vacuum methods. Even Mustafa Arat of Turkish Coffee World in California has been invited to demonstrate how to make authentic Turkish coffee.
George Howell of Boston, one of the founding fathers of specialty coffee, will teach seminar attendees how to become discriminating coffee tasters. They will taste six coffees from around the world and catch the difference between new crop and past crop, ripe and unripe.
Home espresso expert Jim Schulman will teach Basics to Third Wave in his class. Participants will find their home espresso greatly improved after attending.
Geoff Watts, vice president of coffee at Intelligentsia Coffee and Tea will speak on what conditions lead to great coffee and the impact of quality at every stage from farm to cup.
BUNN will premiere the BUNN® trifecta® Micro Brew, a totally new coffee-making system with on-board computer technology, in a hands-on lab.
Other experts will teach home roasting, the history of coffeehouses, grinding and the impact of water quality. Each class will have credit hour value. Participants who complete five units will receive a Coffee Companion Certificate of Coffeeology.
Class sessions will be geared toward a dialog with participants to grow knowledge that will maximize their in-home coffee experience. Coffee classes run all day, with most classes 30 minutes long.
Not only are the classes available, but there will be great coffee to drink from a variety of roasters along with food and entertainment.
The event is free with online registration; but space is limited, and those who show up unregistered will pay a $10 onsite entrance fee. To see the schedule of coffee classes and to reserve tickets, go to CoffeeCon Eventbrite.
"This promises to be the ultimate coffee brewing event. I've learned so much, and I've had a great desire to share this knowledge with others. The web has brought a coffee information boom. Yet, we need to taste, see and touch all the available beans and gear – and we need to meet each other. What better way than to bring industry leaders, expert amateur icons, top coffee bloggers and manufacturers all together to mingle and share with passionate coffee drinkers," Sinnott said. "I know everyone who comes will learn so much and be absolutely awed by the experience."
Many of the nation's top coffee bloggers will be on hand to report from the show, including Portland's Robert Caruso, Jason Coffee and Eric Bice. The entire event will be live streamed to the world for those consumers who can't attend. As added fun, Sinnott will also debate wine versus coffee in a humorous encounter with wine blogger Jennifer Stinnett of JenniferReviews, allowing the audience to pick the debate winner.
Host Kevin Sinnott has authored two comprehensive coffee books. His latest, "The Art & Craft of Coffee," will be available at the event. Sinnott shook the established coffee world when he published The Coffee Companion consumer newsletter, the first of its kind that is still considered a coffee collectable. An outsider with no formal coffee education, Sinnott's reviews of coffeemakers proved a hit with consumers. His blessing on various coffee products affected sales, causing manufacturers to both love and fear him. Now moved to the Coffee Companion Blog and Twitter handle CoffeeKevin, Sinnott continues to deliver cutting-edge unfiltered coffee reviews and irreverent but honest perspectives.
"As the economy tightens and coffee costs go up, the consumers who can't brew properly will gravitate back to the bad old stuff. The good coffee producers will suffer. It need not be. Once you have had the best, chosen the best method for yourself and learned to brew properly, you will be a member for life," Sinnott affirmed. "You can accomplish all three in one caffeinated day at CoffeeCON."
Asked why as a consumer Sinnott has the audacity to create an event of this size and scope, he says, "Coffee is too important to leave solely in the hands of the trade. Like America's founding, I want CoffeeCON to be an event by and for the people – people who drink coffee, not just sell it."
CoffeeCON 2012 is partially sponsored by a grant from the Warrenville Hotel/Motel Tax Fund.
CoffeeCON 2012 Featured Presenters
George Howell, American entrepreneur and pioneer of the specialty coffee movement in the 1970s, founded The Coffee Connection, a high-end coffee retailer in Boston. His company was acquired by Starbucks Corporation in 1994, and formed the nexus of its expansion into the Boston area. He later founded the George Howell Terroir Coffee Company. An expert on single-origin coffee, he will talk about coffee tasting and methods that enhance the coffee experience.
Oren Bloostien, founder and CEO of Manhattan's iconic Oren's Daily Roast coffee shops, holds the title of Roaster of the Year by the Specialty Coffee Association of America. He knows coffee and will speak on the Chemex and SoftBrew methods.
Geoff Watts, vice president of coffee for Intelligentsia, is a veteran green coffee buyer. He travels the world in search of the best beans and builds relationships with sustainable farmers. He will share information about coffee farming, seasonality in coffee and how to select the best beans.
CoffeeCON 2012 Host
Kevin Sinnott, has authored two comprehensive coffee books. His latest, "The Art & Craft of Coffee," published in 2011, will be available at the event. He has talked coffee with Oprah and the Food Channel. He was chosen to conduct an impartial consumer coffee tasting on 20/20. He's been featured in USA Today and the Chicago Tribune. He produced The Coffee Companion consumer newsletter, the first of its kind that is still considered a coffee collectable. Now moved to the Coffee Companion Blog, here Kevin continues to deliver cutting-edge, coffee information and his witty, unfiltered commentaries. Coffee Kevin, as he is often called, is a captivating speaker and humorist.
Sinnott Productions
3S550 West Avenue
Warrenville, IL 60555
###