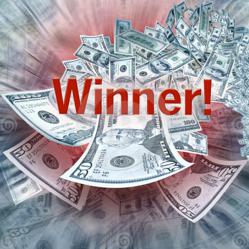 No matter who you are, or what you want from your life, there are certain universal laws that guarantee you can achieve anything you desire
Louisville, KY (PRWEB) February 21, 2012
For those pursuing a wealthy and successful lifestyle, the keys to financial and emotional freedom might always seem out of reach. But attendees of "Lunch and Learn" – hosted by The Kid's Center for Pediatric Therapies and Simone Mancuso - will quickly realize how to use those keys to unlock the shackles of fear, thanks to LifeSuccess Coach Simone Mancuso.
At noon on February 23, 2012 at the Kids Center for Pediatric Therapies, success coaching guru Mancuso will reveal each and every obstacle that holds individuals back from their ultimate life goals. Thanks to Mancuso's recent promotion as a business partner to Bob Proctor, author of the best-selling phenomenon "Think and Grow Rich," Louisville residents are already lining up at the door for a chance to see Mancuso in action.
"I'm thrilled to be speaking at 'Learn to Lunch,'" says Mancuso. "I thrive in these types of intimate events, where my audience members have the opportunity to pick my brain on a number of my LifeSuccess strategies."
As a certified LifeSuccess Coach, Mancuso has built her success coaching and sales training career around building a wealthy and successful life. Now at the "Lunch to Learn," she's ready to help more residents of the greater Louisville, KY area uncover exactly what they need to do to attract a fulfilling, lucrative, and wildly successful life.
Attendees of "Lunch to Learn" can expect Mancuso to cover goal setting secrets, including how to attract a wealthy lifestyle, how to fulfill your potential in every aspect of your life, and how to turn any obstacle into a blessing of abundance and prosperity.
"No matter who you are, or what you want from your life, there are certain universal laws that guarantee you can achieve anything you desire," Mancuso points out.
"And I can give my clients the keys to that dream lifestyle."
The "Lunch to Learn" event will be held on February 23rd at the Kids Center for Pediatric Therapies, which is located at 982 Eastern Parkway, Louisville, KY 40217. The event is complimentary for all attendees. Seating is limited and reservations are required.
About Simone Mancuso
Simone Mancuso is an independent LifeSuccess coach with more than 20 years of experience in the coaching and sales industry. She has also been actively involved in the real estate industry, having founded SnH Homes in Louisville, KY and serving on the board of the Kentuckiana Real Estate Investors Association. In addition to her professional achievements, Mancuso is also an accomplished equestrian, having competed at Grand Prix levels and ranking as high as 7th in the nation. Discover more about Simone Mancuso at http://www.mypersonalbusinesslifecoach.com.
###