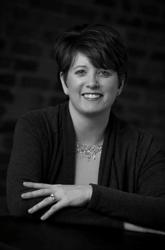 "Painting can be fun and affordable, but there's a lot of prep work that you don't always see on those decorating shows," said Angie's List Founder Angie Hicks. "Make sure you know what you're getting yourself into."
Indianapolis (PRWEB) February 17, 2012
Consumers across the country are hoping to give their homes a fresh look this year, but a lot of them are planning to start small.
Fifty-seven percent of respondents to the annual Angie's List project poll say they're going to tackle aesthetic changes to their homes this year. Highly rated real estate agents on Angie's List say the most popular of these small projects will be painting.
"Painting projects can be great steps for the first time do-it-yourselfer, but they can also be a lot more complicated than you might initially think," said Angie's List Founder Angie Hicks. "If your project is going to involve a ladder or complicated patterns, it might be worth your while to bring in a professional."
Whether you're thinking of painting the outside of your home, a small room or a few rooms in your house, Hicks said homeowners need to think before they pry open the cans.
"Painting can be fun and affordable, but there's a lot of prep work that you don't always see on those decorating shows," Hicks said. "Make sure you know what you're getting yourself into."
For advice, Hicks went to painters who had earned high grades from Angie's List members. The most common bit of advice was to stick with well-recognized brands because the better the paint, the longer it will last. Well established paint manufacturers also are more likely to have an array of compatible accent colors and have readily available stock.
Angie's List Tips from the Pros:
Colors

Stick to Earth tones for both interior and exterior areas. Red and red tones are popular, but consumers tend to tire of them more quickly than other colors.
If you want red or other bold or dark colors, use small splashes of the boldest tone in that color and combined it with lighter shades within the same room.
Use your existing furniture or drapes as your inspiration. Use your new paint as an accent to those materials rather than going out to buy new things to match the new paint.
Types

Oil-based: Offers a durable, scuff-resistant surface but can be difficult to clean up and takes longer to dry than latex paint.
Latex: Tolerates UV exposure well but is often less durable than oil-based paint.
Eco-Friendly options: Ask your painter or paint store about low-VOC or zero-VOC paint options, which help minimize the volatile organic compounds paint releases into the air.
Finish

Oil-based and latex paints both have a few possible levels of finish, ranging from flat to satin to semi-glossy to glossy. The level of finish in a paint is determined by the proportion of binders it has in it, as well as what other additives are in it.
Flat: Good for covering up mistakes. Good for expansive walls.
Satin: Has more luster and is more durable. Ideal for high-traffic areas like hallway walls.
Semi-gloss: More durable, shiny and water resistant. Good for bathrooms and kitchens.
Gloss: The most durable and water resistant, but it also is the most likely to show brush strokes. More appropriate for surfaces like trim and door frames that take a lot of abuse.
Angie's List Tips for hiring an Interior Painter:

Lead paint removal: If your home was built before 1978, you need to hire someone who can prove he or she has current federal certification to deal safely with lead paint. Improperly removing this toxic paint, which was commonly used prior to being banned about 30 years ago, can produce lead dust, which is a serious danger, especially to young children.
Always do your homework: Get three estimates, thoroughly check out those credentials and explain your issue to your candidates.
Set up a meeting before hiring: Have the contractor explain to you what you want. A good contractor will advise you on the best types of paint to use for the surfaces of your home and the weather conditions in your area.
Understand the pricing process: Remember that you'll need primer and paint to cover the square feet your project requires and how much primer will be used. Each project (interior and exterior) varies in cost depending on the size of the home and the amount of work to be done. If they have to move furniture or clean up areas, that could also add to the cost. Don't pay for anything up front. While it's normal to pay progress payments on large jobs, a price that sounds too good to be true probably is. Make sure the price includes all items involved.
Angie's List collects consumer reviews and helps connect consumers with the best local service providers in areas from home improvement to health care. More than 1 million households across the U.S. and Canada subscribe to and rely on Angie's List to help them make the best hiring decisions in more than 550 service categories. Members get unlimited access to local ratings via Internet or phone, exclusive discounts, the Angie's List Magazine and help from the Angie's List complaint resolution service. For the latest consumer news, visit the Angie's List news center.
###