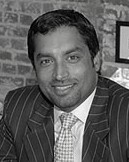 By now, many of us are familiar with the dangers of distracted driving. We may think we are safe drivers or can multitask while behind the wheel, but taking our eyes off the road even for a split second can have life-long consequences
(PRWEB) February 17, 2012
Despite nationwide education and prevention efforts, new data shows that texting and driving incidents are not decreasing. Many young motorists are aware of the dangers of texting and driving but do it anyway, increasing their risk of being involved in a car accident. Even with nationwide attention, there are still a large number of distracted drivers on our roadways.
"By now, many of us are familiar with the dangers of distracted driving. We may think we are safe drivers or can multitask while behind the wheel, but taking our eyes off the road even for a split second can have life-long consequences," Mandeep Chhabra said. Chhabra is the managing member of Cochran, Cochran and Chhabra, LLC, whose practice areas include criminal defense, DUI/DWI law, traffic law, administrative law and plaintiff's personal injury/civil litigation.
"The number of serious or fatal car accidents caused by distracted drivers is staggering," he added.
A recent survey by the National Highway Traffic Safety Administration (NHTSA) found that 18 percent of participating drivers had sent either a text or email while they were driving. The numbers were especially high for younger drivers, as half of those motorists surveyed in the 21 to 24 age group had texted or emailed while behind the wheel.
NHTSA statistics show that there were over 3,000 fatalities attributed to distracted driving in 2010. Law enforcement agencies have implemented new procedures to determine if distracted driving was involved in each car collision moving forward. So these number could increase, which may lead to a renewed emphasis on the laws currently in place.
Texting and Driving Statistics
Liberty Mutual, an insurance company, and Students Against Destructive Decisions surveyed students to find out more about this dangerous trend. Some of their findings include:
-More than 50 percent of high school students text while driving
-Fewer teens are sending text messages to peers
-More teens are sending text messages to parents and guardians
A State Farm survey also found that many parents use cellphones and other telecommunication devices while teaching their children to drive.
The Dangers of Distracted Driving
An NHTSA report on distracted driving gives some serious and sobering results:
-Drivers using handheld devices are four times as likely to get into a crash serious enough to injure themselves.
-20 percent of injury-crash reports in 2009 were related to distracted driving.
-Distracted driving is the number one killer of teens.
The Role of Parents in Driving Safety
"Parents play a significant role in preventing distracted driving, particularly when it comes to young drivers," Chhabra said. "When parents teach children that it is acceptable to use mobile devices and drive, the children are more likely to follow that example."
"If you, your child or another loved one was injured in an accident caused by a distracted driver, contact an attorney with experience in car accident cases," he added. "The costs of an accident caused by a distracted driver can be staggering."
Mr. Chhabra is a Board Member of the Maryland Association for Justice and a member of the American Association for Justice; the Anne Arundel Bar Association; the Maryland Criminal Defense Attorneys Association; the National Criminal Defense Attorney Association; and the South Asian Bar Association.
His lectures and writings include, "Nuts & Bolts: The DUI/DWI Case," Trial Reporter - Journal of the Maryland Association for Justice, Trial Lawyers Organization, 2011, which is a basic summary of issues that come up in a DUI/DWI case in the State of Maryland with trial tactics and tips.
About Cochran, Cochran and Chhabra
Cochran, Cochran and Chhabra is a Maryland law firm providing clients in Annapolis, Baltimore and throughout Maryland with representation by skilled attorneys in state, federal and appellate courts. Our lawyers provide legal advice and representation in DUI, criminal defense, personal injury and auto accident cases. For more information please visit http://www.ccc-law.com
For media inquiries or interviews, please contact Karen McGagh at 443.632.4217
###