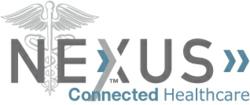 Valencia, Calif. (PRWEB) February 20, 2012
Nexus IS, Inc. ("Nexus") today announced that it has rebranded its healthcare practice to Nexus Connected Healthcare. The name change more closely reflects the division's prime mission: Connecting People, Process, and Technology to Improve Patient Care. The Nexus healthcare practice was launched in September of 2009 and has since grown to represent nearly one-quarter of total revenues for the advanced technology solution provider.
"Even prior to the official launch of the healthcare practice, Nexus had been engaged with some of the largest healthcare organizations in the industry," said Donn Wurts, Managing Principal for Nexus Connected Healthcare. "We have an amazing 27-year legacy of innovation in technology integration, and we've been hard at work for the last several years leveraging that expertise on behalf of our healthcare customers and prospects. Our teams of dedicated healthcare specialists have been responsible for creating and implementing the technical designs for many hospitals, clinical data centers, and the Cisco Life Health Connections Clinic. That experience in connecting various technologies and the various people involved in every step of the healthcare delivery process is what Nexus Connected Healthcare is all about."
Nexus Connected Healthcare focuses on total advanced technology solutions for payors, providers, medical groups and ancillary service partners. Its offerings include Core Foundation Services, Distance Care Services, Point-of-Care-Workflow Services, Patient Hospitality Services, and Clinical Business Requirement Consulting. Nexus has also designed its own custom-built Mobile Video Cart solution, to facilitate telemedicine and translation services. This unique product was a major factor in Nexus achieving the Cisco 2010 National Technology Excellence Partner of the Year - (Healthcare) Vertical.
Resilient, integrated, adaptable, and available technology infrastructures are the cornerstone of patient health and safety. Partnering with industry-leading technology manufacturers allows Nexus to address the specific business challenges of the healthcare industry and help improve patient care, communications, collaboration, security and employee efficiency.
"We've continuously invested in the development of our healthcare practice and are thrilled with the growth we've been experiencing in this industry," said Waheed Choudhry, Nexus President and COO. "Re-branding our practice as Nexus Connected Healthcare shows the industry that we're more committed than ever to finding ways to connect advanced technology in inpatient, ambulatory, diagnostic services, and other care provider environments, delivering access and information where it's needed to improve patient care."
About Nexus IS, Inc.
Based in Valencia, CA, Nexus IS, Inc. leverages its extensive experience and expertise to enable organizations to connect to their customers, collaborate to achieve their vision, and create innovative ways to solve business problems. We do this by providing expertise in end-to-end technology solutions based on five distinct, yet complementary practices: Collaboration, Data Center, Borderless Networks, Business Video, and Managed Services. Nexus partners with industry leaders including Cisco, EMC, VMware, NetApp, Citrix, Microsoft, and NEC to ensure its customers are provided the most comprehensive and competitive solutions. Nexus serves the private sector, from small business to the Fortune 500; and the public sector including education and local, state, and federal governments. Additionally, Nexus has specialized healthcare solutions offered under its brand, Nexus Connected Healthcare. For additional information, please visit http://www.nexusconnectedhealthcare.com.
###