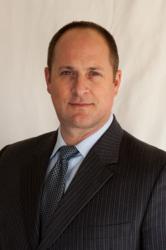 David brings extensive sales management experience along with deep knowledge of the healthcare information landscape, highly desired in today's evolving marketplace and we look forward to him joining our team.
Rockville, MD (PRWEB) February 21, 2012
Get Real Consulting (Get Real), an award-winning consumer health pioneer to many of the most prominent health care and provider organizations in the world, today announced that it has appointed former Microsoft Health Solutions Group director & health IT entrepreneur, David Le Penske, Vice President of Global Business Development and Sales. Reporting to Robin Wiener, President & Founding Partner, Le Penske will be based in Boston, Massachusetts.
Mr. Le Penske brings more than 14 years of entrepreneurial and corporate leadership experience across sales, marketing, and development of strategic partnership alliances, including the last 10 years specifically in Health IT industry. Most recently, Mr. Le Penske served as Director, Microsoft Health Solutions Group where he was responsible for leading Microsoft's enterprise Amalga® and consumer HealthVault® sales and business development initiatives across Canada's government, business and consumer markets. Mr. Le Penske also managed the strategic partner relationship with TELUS concerning TELUS health space, powered by Microsoft HealthVault.
Previously, Mr. Le Penske founded AccelMD in 2003, a leading supplier of healthcare information and navigation services and wellness solutions, to improve health and enhance the quality of life for individuals, groups and organizations. As co-founder and CEO, he led AccelMD's business growth strategy and was responsible for driving revenue and expanding service solution offerings including a distribution agreement with Manulife Financial Corporation's Group and Individual Benefits divisions.
Mark Heaney, CEO, Founding Partner
"David brings extensive sales management experience along with deep knowledge of the healthcare information landscape, highly desired in today's evolving marketplace. He is an accomplished Health IT entrepreneur, who shares our passion for creating world-class, results driven health transformation solutions. With a projected 100% increase in InstantPHR™ license sales and a 70% increase in revenue this year alone, it was important for us to develop a scalable enterprise sales and partner channel development capability, and we are very pleased to have David's leadership and experience, which will enable us to accelerate and scale our sales efforts moving forward."
David Le Penske, Vice President, Global Business Development & Sales
"Get Real and InstantPHR™ are at the global forefront of what is possible in consumer health transformation and empowering the modern digital health partnership between patients, care teams and providers. Get Real has rapidly built an impressive customer base and collaborative, award-winning, ROI driven reputation on an international scale. I look forward to joining the leadership team and building market share for InstantPHR and sustainable revenue growth for the company through organic customer acquisition and strategic partnership to meet the increasing global demand for demonstrable health solutions that excite patients and providers to use, improve health outcomes, and reduce care delivery costs."
About Get Real Consulting
Founded in 2001 and headquartered in Rockville, Maryland, Get Real Consulting is a groundbreaking and award-winning global health consulting and technology pioneer on the leading edge of connected consumer and provider health transformation. Get Real Consulting, and its flagship product InstantPHR® unlocks health information and modernizes how people and families can access, understand, and pro-actively empower themselves seamlessly through an integrated platform that demonstrates improved and maintained health and quality of life compatibly with how they live it every day. As a Microsoft Technology Partner, Get Real Consulting touts a diverse, rich global customer base, which is at the forefront of web and mobile-based health technology innovations, patient usability and experiences. For more information, please visit: http://www.getrealconsulting.com.
For press inquiries:
Cherie Le Penske, President
LP Group
M: 206.852.8427
E: cherie(at)getrealconsulting(dot)com
###