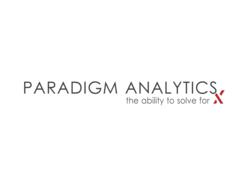 [Vivid Reports] provides deep functionality and is a cost- effective, ideal replacement for FRx
Denver, CO (PRWEB) February 17, 2012
As the sun sets on the use of FRx outside of the Microsoft ERP Community, businesses scramble to replace their financial reporting tool. In a new strategic alliance, Paradigm Analytics combines their wealth of ERP Implementation and Corporate Performance Management experience with Briscoe Solutions' market leading CPM Solution Vivid Reports.
As an exclusive partner, Paradigm Analytics will implement Vivid Report's building block approach to report design. Vivid Reports users enjoy the advantage of working within the familiar Excel workspace, ideal for non- technical financial users. Designed as a Microsoft Excel add-in, Vivid Reports is easy to install, deploy, learn, and use, empowering users to take advantage of all Excel's functionality. The entire Vivid Reports user interface is accessible from Excel eliminating the need to flip back and forth between mulitple applications and the inefficient process of exporting to Excel.
With Vivid Reports, business stakeholders can painlessly access the financial details and KPI's they require to react faster and make informed business decisions.
"Vivid Reports provides a paramount opportunity for Paradigm Analytics to capitalize on the great need for a GL reporting tool that provides deep functionality and is a cost-effective, ideal replacement for FRx," said Paradigm Analytics' CEO, Chris Sterling.
Briscoe Solution's CEO James Briscoe commented: "Paradigm's rich experience in ERP implementation coupled with their intimate familiarity with Corporate Performance Management, make them an ideal implementation partner for Vivid Reports. We are very excited to have them on board and look forward to a very strong future together."
For more information on Vivid Reports and how Paradigm Analytics can help you migrate from FRx and streamline your financial reporting process visit HERE
###