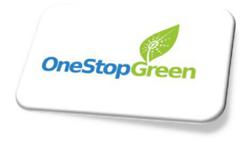 "This mobile app is revolutionary with its many functionalities. This video explains all the features of the One Stop Green Mobile App in a simple yet thorough manner," says One Stop Green CEO Sohail Hassan.
Houston, Texas (PRWEB) February 17, 2012
One Stop Green releases a mobile app tutorial for it's iPhone and iPod touch mobile application (http://fwd4.me/0663). The purpose of the tutorial is to demonstrate the functionalities of the mobile app and show users how easy it is to conduct home energy audits from their mobile phone. Host Robert Colangelo of the syndicated radio show 'Green $ense' also conducted an interview with One Stop Green's Founder and CEO – Sohail Hassan about the app and its many uses and will be available on pod cast.
Before investing any resources towards going green, it is essential to conduct an energy audit in order to identify the problem areas of your home. With One Stop Green's mobile app, an audit costing up to $200 can be conducted by the homeowner themselves directly from their mobile phone! The main functionality of the mobile app is the 'Conduct an Energy Audit' section that walks the user through a real energy audit and provides them with helpful tips and answers to frequently asked questions.
The result of the audit is the green score; the higher the score, the more green or energy efficient your home is. The leaves next to each category correspond to how green each section of your home is and is based off the answers you provide in the previous sections of the audit. This information can be shared with others via Facebook, Twitter, and email and there is also a link to eco-friendly shopping to provide you with immediate solutions to help improve your score.
Another feature of the app is My Green Tool Box. The toolbox uses the user's location to determine the amount of sunny days, inches of rainfall, and available wind speed in your area to estimate the potential savings from implementing these solutions. This information helps determine the best way to improve the efficiency of the property and will even suggest potential system sizes.
One Stop Green also publishes Green Tips of the Day. The Green Geniuses' over at One Stop Green have searched far and wide to find only the best and most useful green tips and have made them available for you via their mobile app. All tips are assembled by category and your favorite green tips can easily be shared via facebook and email at the touch of a button. The One Stop Green tips are also updated weekly so be sure to check back for the newest tips and facts to help you live green!
One Stop Green, LLC facilitates environmentally friendly improvements to residential and commercial properties through distribution of green, energy efficient equipment. They offer every product needed for sustainable energy independence; enabling homeowners, businesses and commercial property owners to master their usage by reducing waste, producing renewable energy from within, and implementing efficient energy consumption methods. Their goal is to provide user friendly and practical long-term solutions to existing inefficiencies in your present system(s). Their carefully selected products and professional installers offer a higher level of satisfaction and service for our customers.
Contact:
Nathan Kaufman
http://www.OneStopGreen.com
P: 877.449.9110
O: 713.541.2739
C: 210-846-5900
# # #