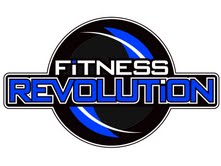 To receive this honor in our first year of operation is a testament to our company's dedication to providing our franchisees with the tools to be successful
Elizabethtown, KY (PRWEB) February 17, 2012
Fitness Revolution, a fitness franchise chain, has won the 2012 Franchisee Satisfaction Award. The awards were given out by Franchise Business Review, a leading market research company. This is the first such win by Fitness Revolution.
2012 marks the 7th year Franchise Business Review has given out the Franchisee Satisfaction Awards. After surveying more than 22,000 franchisees from over 300 different franchise chains, the company ranked the top 50 franchises according to data on actual franchisee satisfaction.
Fitness Revolution took home First Place among all midsize franchise systems. It also rated highest in franchisee satisfaction among all Fitness franchise chains. Fitness Revolution ranked 2nd overall among franchises of all sizes.
This came as welcome news to the first-year company. "To receive this honor in our first year of operation is a testament to our company's dedication to providing our franchisees with the tools to be successful," said Fitness Revolution Co-Owner and President Nick Berry.
Founded in December of 2010, Fitness Revolution began offering its first territories in January of 2011. By the end of the year, it had expanded to over 100 different franchises and had been registered in over 40 different states – most recently Illinois.
To win the award Fitness Revolution beat out a diverse field which included real estate, technology, and retail companies. The purpose of the awards, according to Franchise Business Review, is to show to potential future franchisees which franchises are meeting its customers' needs.
"The goal of Fitness Revolution, since the beginning, has been to create results-driven, sustainable businesses," said Co-Founder and CEO Pat Rigsby. "We do this by finding passionate fitness professionals, and providing them with successful business systems."
Indeed, Fitness Revolution is quickly gaining the confidence of its franchisees. In a field of hundreds of potential nominees, the personal training franchise came in at the head of a pack of 39 new companies to make the list.
In its first year of operation, Fitness Revolution has provided a number of benefits to its franchisees: preferred pricing from vendors, payment processing software, training equipment, SEO, and deals for nutrition and supplements.
Speaking on the topic of Fitness Revolution's remarkable first year, Berry said, "We knew immediately that we offered the tools to create profitable fitness franchises, but even we were a little surprised at how quickly word has gotten out about Fitness Revolution."
Fitness Revolution's success comes as no shock to its franchisees, who appreciate the company's client-centered approach. In fact, the award serves to validate the company's strategy of meeting individual needs within its successful business models.
"2011 was such an amazing year for signing new franchisees and helping them grow their personal training businesses," Rigsby explained. "But I think we have even bigger things in store for 2012."
About Pat Rigsby and Nick Berry: Pat Rigsby and Nick Berry are the co-owners of Fitness Consulting Group, a leading business development consulting firm within the fitness industry. Fitness Consulting Group is the parent company to Fitness Revolution, and a number of other fitness businesses.
Fitness Revolution is a member of the Fitness Consulting Group family of companies. Fitness Revolution franchises focus on providing clients with the best fitness coaching available today, using a training staff made up of nationally certified fitness professionals.
To learn more about acquiring a Fitness Revolution franchise, visit: http://www.fitnessrevolutionfranchise.com/franchise/
###