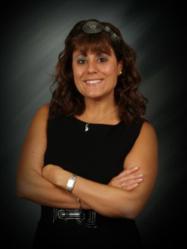 The state was left with no option but to amend to a much less serious charge, and the client avoided the classification of Habitual Traffic Offender...
Manatee County, Florida (PRWEB) February 18, 2012
Florida criminal defense lawyer AnneMarie Rizzo of the law firm of Finebloom & Haenel won a motion this week to exclude evidence, resulting in a reduced charge for her client and allowing him to avoid classification as a Habitual Traffic Offender, which carries with it a license suspension for five years.
According to court documents, the defendant was stopped by a Florida Highway Patrol captain because of an expired tag. After collecting the defendant's license, the trooper ran his information through the system and determined that his driver's license was suspended due to failure to pay a traffic citation in a rural Florida county more than 14 months earlier. The officer then issued the defendant a notice to appear in criminal court for driving on a suspended license with knowledge.
According to court documents, Finebloom & Haenel's client had two prior major traffic offenses on record, and this additional offense would have resulted in the State of Florida classifying him as a Habitual Traffic Offender. In Florida, the Department of Motor Vehicles classifies a driver as a Habitual Traffic Offender after that person has received convictions on three major traffic violations within a five-year period. These offenses may include DUI, knowingly driving with a suspended license, or even unknowingly driving while license is suspended, among others. Drivers may also be designated a Habitual Traffic Offender if they have 15 convictions within five years for moving violations for which points can be assessed.
Attorney AnneMarie Rizzo spent nearly a year litigating and negotiating with the State on her client's behalf to amend the charge to a "no valid driver's license," thus avoiding Habitual Traffic Offender classification and a subsequent five-year driver's license suspension. After exhausting all opportunities, she set the case for trial to force the state to prove the allegations against her client.
According to court documents, after the jury had been sworn on the case but prior to the commencement of trial, the state revealed additional evidence against the defendant that had not been communicated to the defense in the discovery phase. Attorney Rizzo immediately filed a motion to exclude this new evidence and for sanctions, requesting an emergency hearing on behalf of her client. After hearing arguments, the judge ruled in favor of Finebloom & Haenel's client, granting the motion to exclude the new evidence. In light of this ruling, the state was left with no option but to amend to a much less serious charge, and the client avoided the classification of Habitual Traffic Offender and was able to continue with his driver's license in full force.
AnneMarie Rizzo
A former Assistant State Attorney,Florida criminal and license suspension defense lawyer AnneMarie Rizzo has extensive trial experience and has earned a reputation as an zealous and aggressive client advocate. She has trained law enforcement officers and prosecutors across the state of Florida regarding evidence-based prosecution and trial advocacy in the areas of criminal traffic and domestic violence. A graduate of University of Florida and University of Florida Levin College of Law, she now works with Finebloom & Haenel on the criminal defense side, protecting the rights of clients.
Finebloom & Haenel, P.A.
Founded in 2004, Finebloom & Haenel, P.A. is a Florida criminal defense law firm. Its team of aggressive attorneys fights cases involving traffic tickets, DUI, license suspensions, drug charges, juvenile offenses, battery and other crimes. Telephone calls are answered seven days a week, and case consultations are free. Based in Tampa and Sarasota, the firm also has offices throughout Florida in Clearwater and Orlando. For more information about the firm and criminal defense attorney AnneMarie Rizzo, go to http://www.fightyoursuspension.com.
###