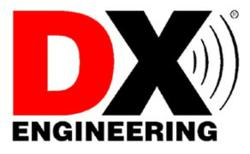 Premium quality cutting blades assure clean cuts and long life.
Akron, OH (PRWEB) February 17, 2012
If you're preparing coax cables for radio, TV, and electronics applications, DX Engineering's new, time-saving Cable Prep Kit puts all of DX Engineering's popular cable tools and accessories together in a convenient carrying case. The case features a rugged, lockable enclosure is fitted with a precut foam insert location for each tool and spare connectors.
The kit includes these tools:
DXE-CNL-911 coaxial cable cutter provides a flush cut to start cable preparation.
DXE-UT-808X and DXE-UT-8213 cable stripping tools accommodate most popular varieties of cable, removing the outer sheath and preparing cable for insertion of the coaxial fittings. Premium quality cutting blades assure clean cuts and long life.
DXE-170M precision shear side cutters can be used to remove any excess shield wire.
DXE-UT-80P (for PL-259) and DXE-UT-80N (for N-connector) tools aid in attaching the coaxial connectors prior to soldering, keeping the center conductors straight for easy insertion.
The cable strippers can prepare RG-8X, Belden 9258, LMR-240, RG-8, RG-213, 9913F7, and LMR-400 cable (not LMR-400UF). Spare blades for both cable prep tools are provided.
Part Number: DXE-UT-KIT2-D
Price: $174.95
For more information or to order, visit http://www.dxengineering.com.
###